Detroit vs Everybody on Football Sunday (and a Confession)
This post contains affiliate links. I receive a small percentage when you purchase through this link.
Alright, so this post is about confessing a couple things my readers probably don't know about me. First, I've never really been a diehard sports fan. I never played sports as a kid, and even though I went to a few basketball and baseball games growing up I never made a point of watching sports on television. While I understood basketball and baseball, football made absolutely no sense to me at all. So, I proudly proclaimed I don't really like football when someone asked me, but then I moved to the South and it's seriously blasphemous to say those words down here. Despite not really being into sports, I've always rooted for the home team, so win or lose I'm a Detroit Lions fan. When we say Detroit vs. Everybody, we really mean it.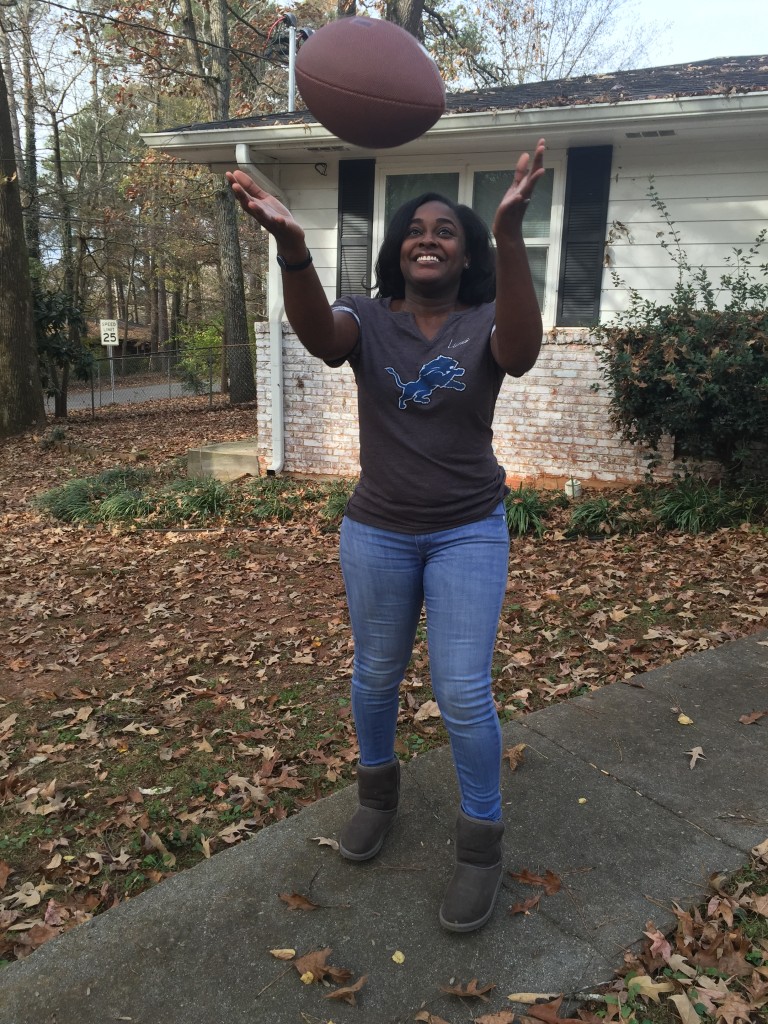 I started dating Mr. S in the fall of 2006, which is the middle of football season, he couldn't believe that I didn't like football. I didn't see the big deal because hello I'm quietly watching a book while you watch the game isn't that perfect for you? Nope, he took it upon himself to explain the game to me. He figured that if I at least understood the game I might enjoy watching it. Over the last nine years (I can't believe I've known Mr. S that long) my indifference towards the game has become more of a love hate relationship. I love that I understand the game more and can enjoy football weekends, but I hate that I understand it more because it means I'm angry when my team loses. In spite of the frustrations, I've found a way to still enjoy it even when my team is losing…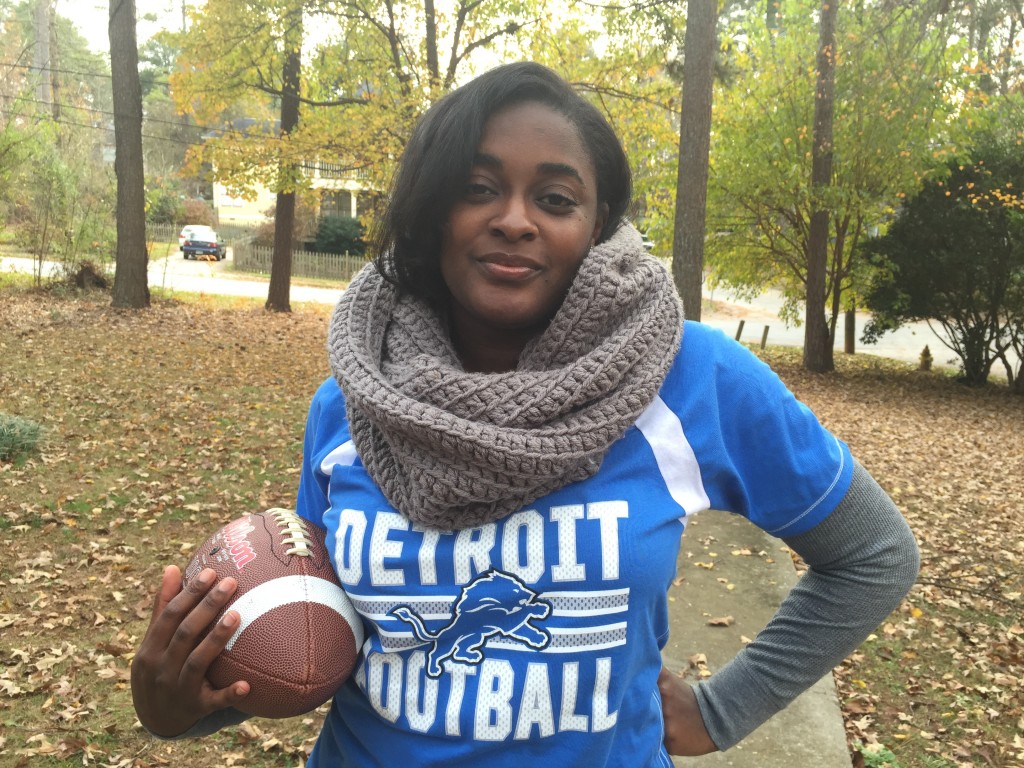 Which brings me to my second confession… I play Fantasy Football and I'm actually pretty good at it too. A few years ago, our cousin's wife  invited me to play in an all girl's league. She thought it would make football weekends more bearable for all of us, since none of us wanted to watch it all day. I was reluctant initially because at that point I still wasn't much of a fan, but I decided to give it a shot. I came in first place that first season and ended up being hooked. Over the last few years, I've played in a few all women's leagues and done pretty well. One of my guy friends suggested that I try playing in a male league where money is involved, but I didn't feel ready to take it that seriously. I mean these guys get really serious about their league and I was still in it so I had a reason to pay attention to different players on different teams.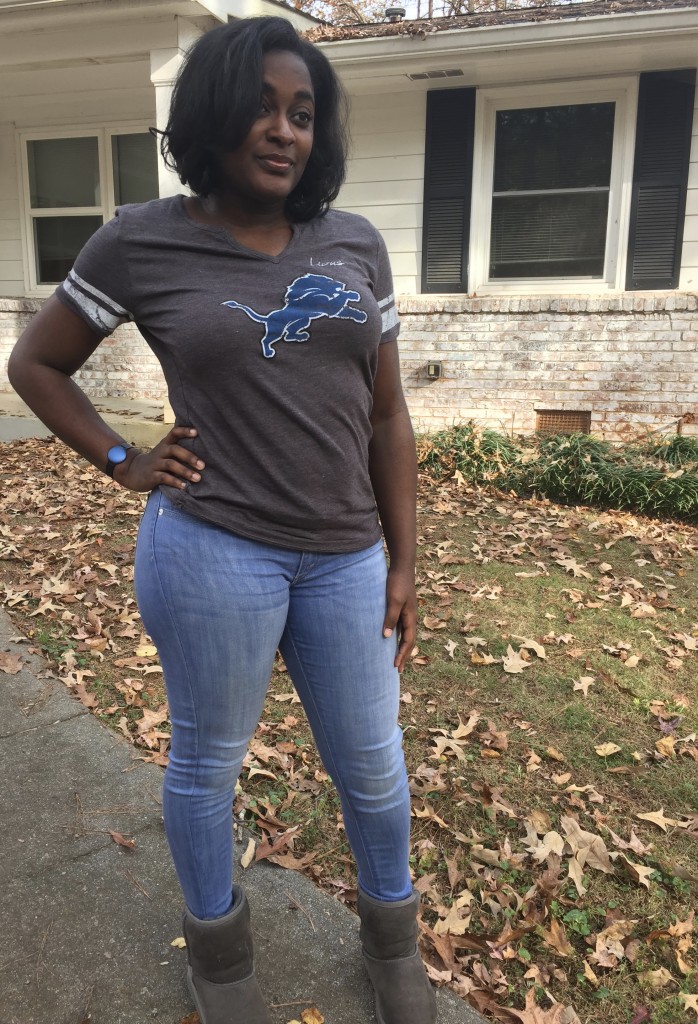 This year our cousin decided he wanted to start a couple's league. At first I thought each couple would be a team, which sounded like fun, but nope we're all have our own teams and compete against everyone. There was a live draft, which was different for me since I've always done them online. It also didn't help that Sesame started running a fever the night before, so I drafted my team via FaceTime.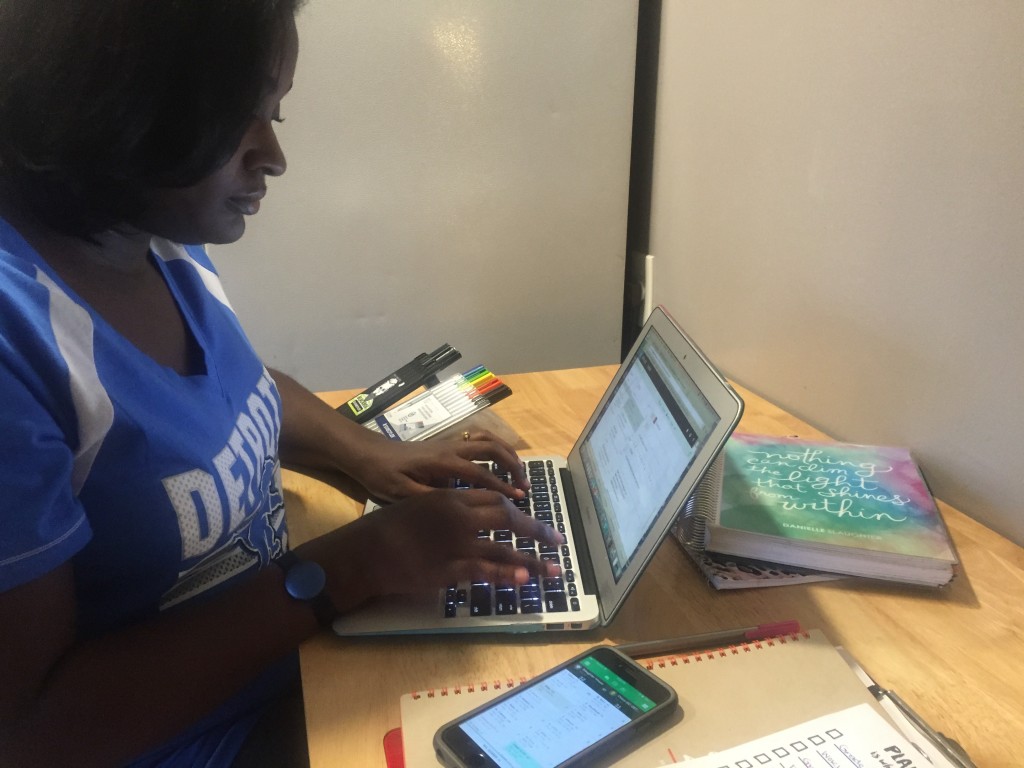 I'm the only Detroit fan in the league since most of the other couples are from Chicago and Atlanta, hence my Detroit vs Everybody mentality. Mr. S is from Chicago, but I didn't change my team allegiance when we got married. I just purchased more Detroit sports team paraphernalia, which I proudly wear every time we play the Bears. I love that NFLShop is focusing on stylish apparel for women. I had a hard time choosing the items I wanted to feature in this post, but settled on the two t-shirts in the pictures above. I loved that I could layer them for colder days and even pair them with leggings when we're watching the game from home.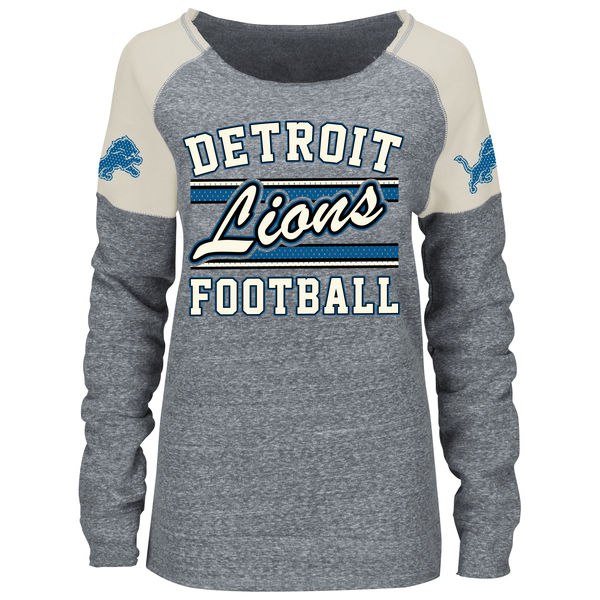 I also really loved this sweatshirt, but I accidentally ordered the wrong size, so I have to exchange it. It's going to look so cute with leggings and will be perfect for the next time the Lions meet the Bears on January 3rd. I promise to share pictures on Instagram when I get it.
Playing Fantasy Football has really helped me learn more about the game and enjoy Sundays more. It's been so much fun to play against other couples and for the most part watch the women cream the men week after week. We're getting very close to the playoffs and the wives are leading the pack. Oh and yours truly has been holding on to first place all season… Here's hoping I win it all…
If you're still looking for gifts for the football loving women in your life, I highly recommend NFLShop. Be sure to follow NFLFanStyle and don't forget to share your style.
I was selected for this opportunity as a member of Clever Girls and the content and opinions expressed here are all my own.