Healthy Lunches Your Preschooler Will Actually Eat
If you follow me on Instagram, you know that making lunches for Sesame has been quite an adventure. He goes to school three mornings a week and every student is required to bring a healthy trash-free and nut-free lunch. Sesame isn't really a picky eater, so making him lunches isn't extremely difficult, but at home he's more of a grazer, so I rarely make him lunches with all five food groups. It's also not uncommon for us to have brunch instead of breakfast or lunch, or in addition to breakfast, so I've been trying to be creative with what I pack for him to make sure he actually eats most of it before coming home.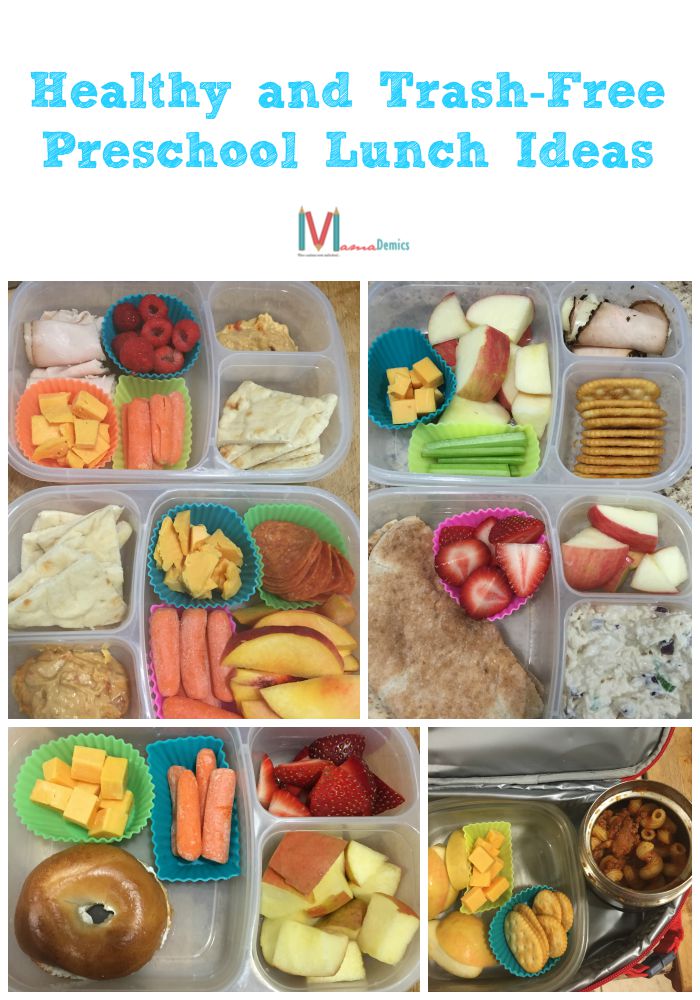 Before I started packing lunches, I did a bit of research and compiled a post featuring ideas from some awesome lunches for preschoolers and school-age children.  One of the common things that came up was the need for way to divide small portions, so I purchased him the following items from Amazon to get started. (affiliate links below)
Easy Lunches 3-Compartment Bento Lunch Boxes (I purchased two packs of four, so I can take my lunch sometimes as well)
Once I had all the tools needed, I started trying to think creatively think of ways to incorporate all five food groups in ways that wouldn't be too overwhelming, but would result in healthy lunches. It is still a bit of trial and error because some days he eats everything and other days he will save most of it to eat once he comes home. I tend to base how much I pack on how much he ate the night before because I know he'll be a bit more hungry on the days he didn't really want dinner.
Healthy Lunch #1: Pepperoni slices, cheese cubes, peaches, cucumbers, carrots, hummus, and flour tortillas.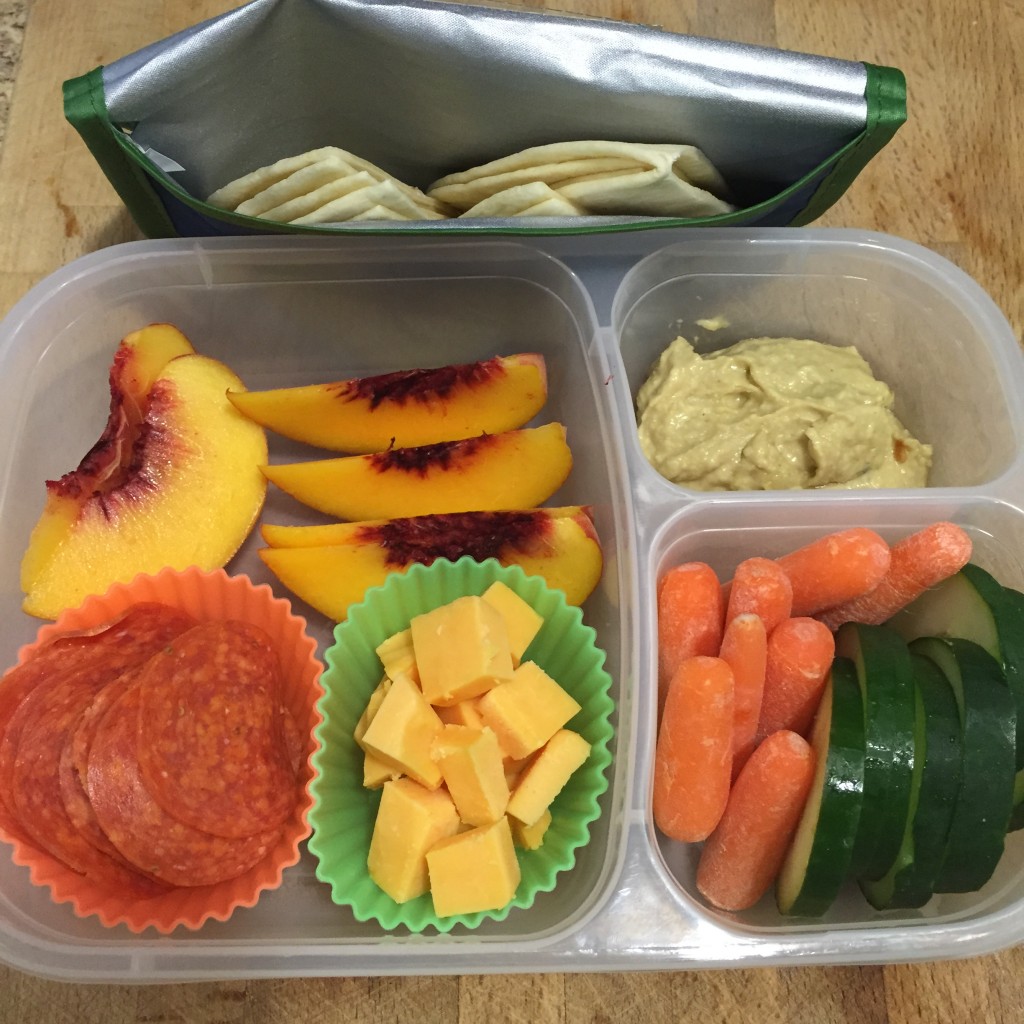 Healthy Lunch #2: Deli turkey, cheese cubes, carrots, raspberries, hummus, and pita bread
Healthy Lunch #3: Pepperoni slices, peach slices, carrots, hummus, pita bread, and cheese cubes (This was technically my lunch, but I would pack this for him as well)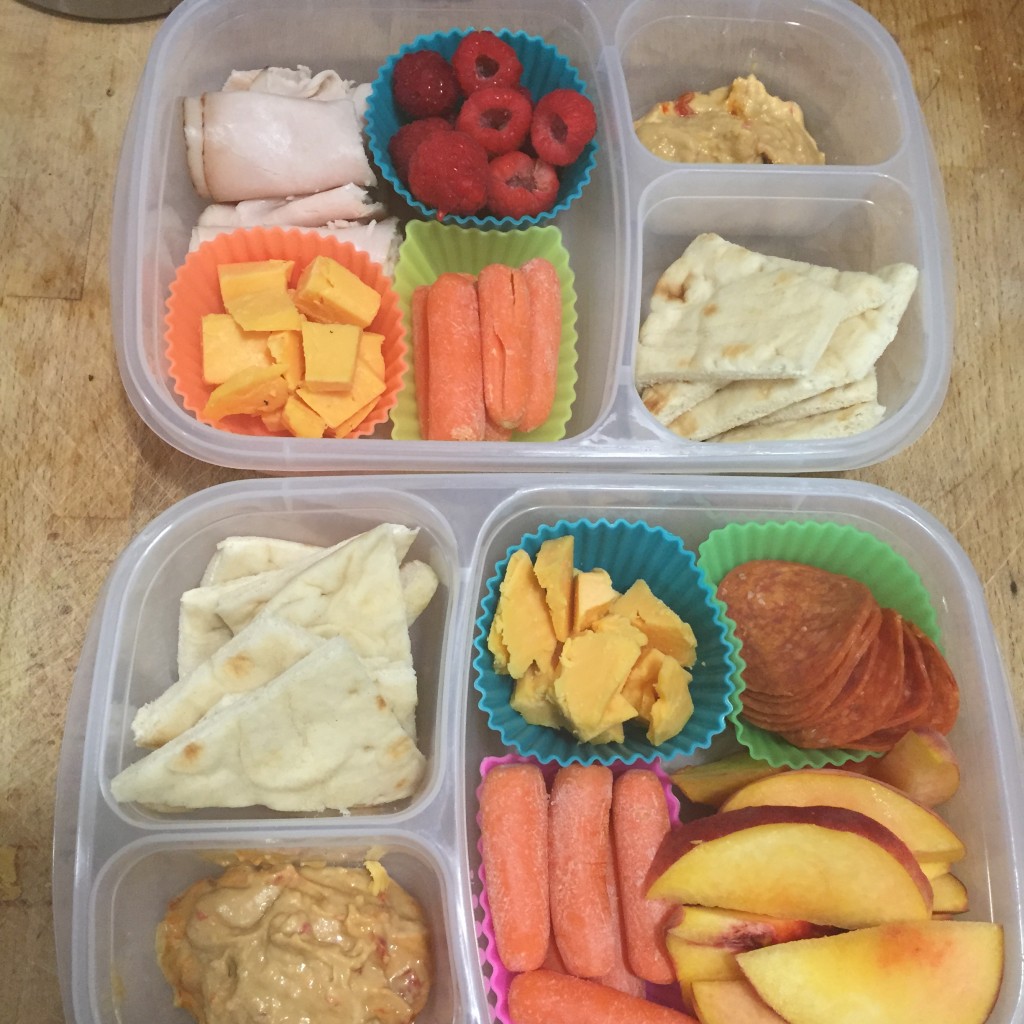 Healthy Lunch #4: Bagel w/ chicken salad, celery sticks, peach slices, and craisins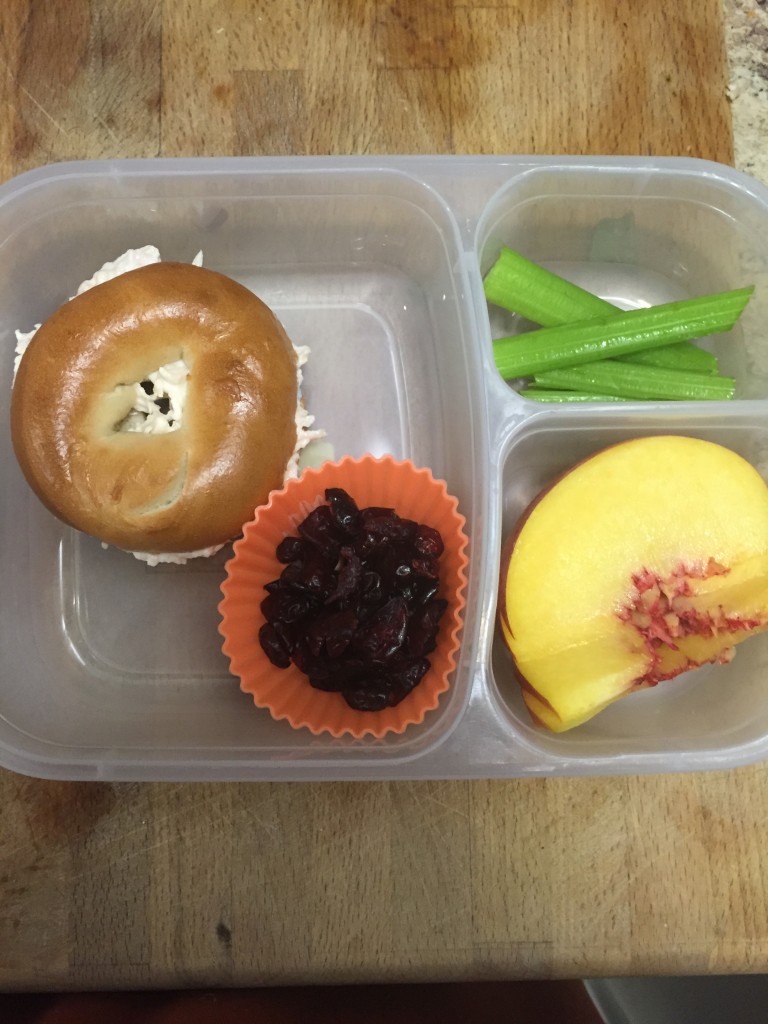 Healthy #5: Turkey and Cheese Rollups, Apple Slices, Cheese Cubes, Celery Sticks, and Crackers. (I pour lemon juice on the apple slices to keep them from browning)
Healthy Lunch #6: Chicken Salad, Pita Bread, Apple Slices, and Strawberries (This was my quick lunch for the day I was parent teacher, but of course he wanted to eat some. I'd replace the pita bread with crackers for him)
Healthy Lunch #7: Bagel w/ cream cheese, cheese cubes, baby carrots, strawberries, and apple slices.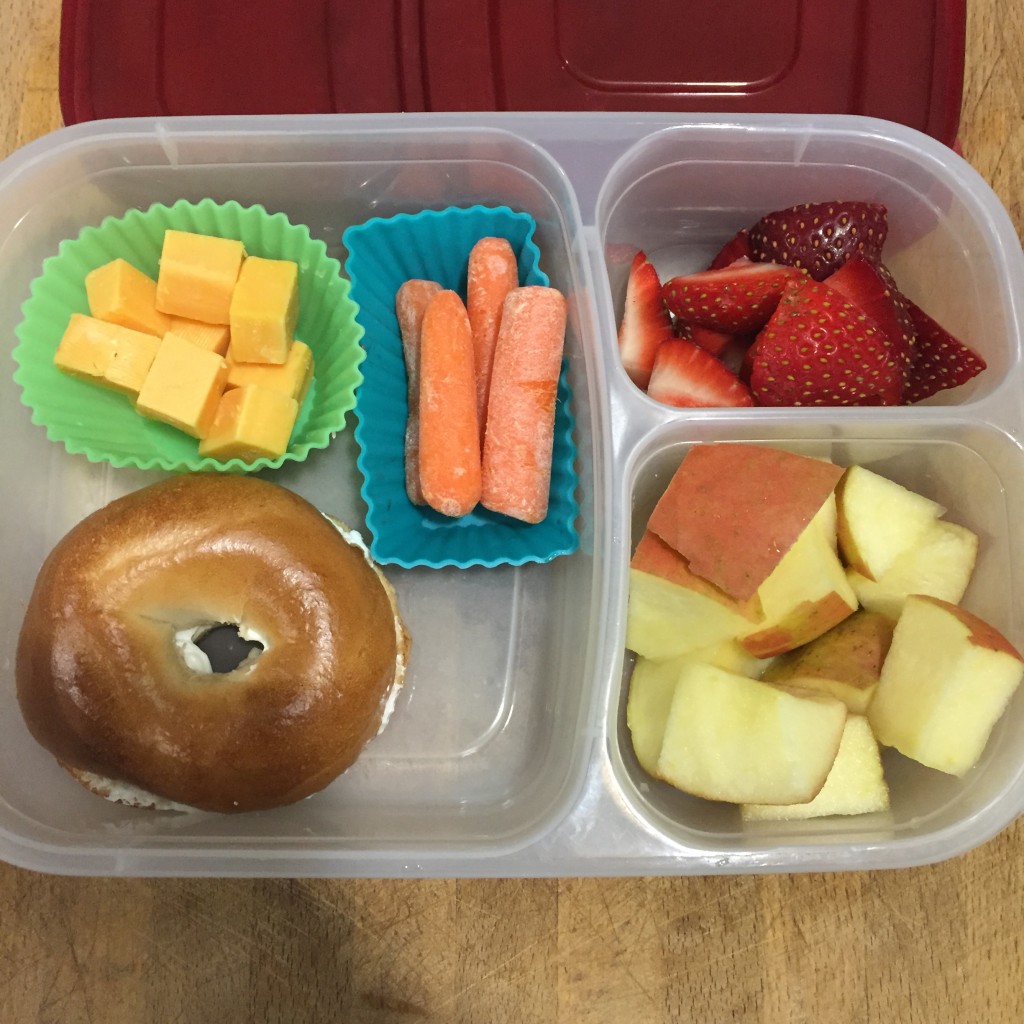 Healthy Lunch #8: A huge apple cut up, cheese cubes, and crackers. (He hadn't really been eating meat that week for some reason)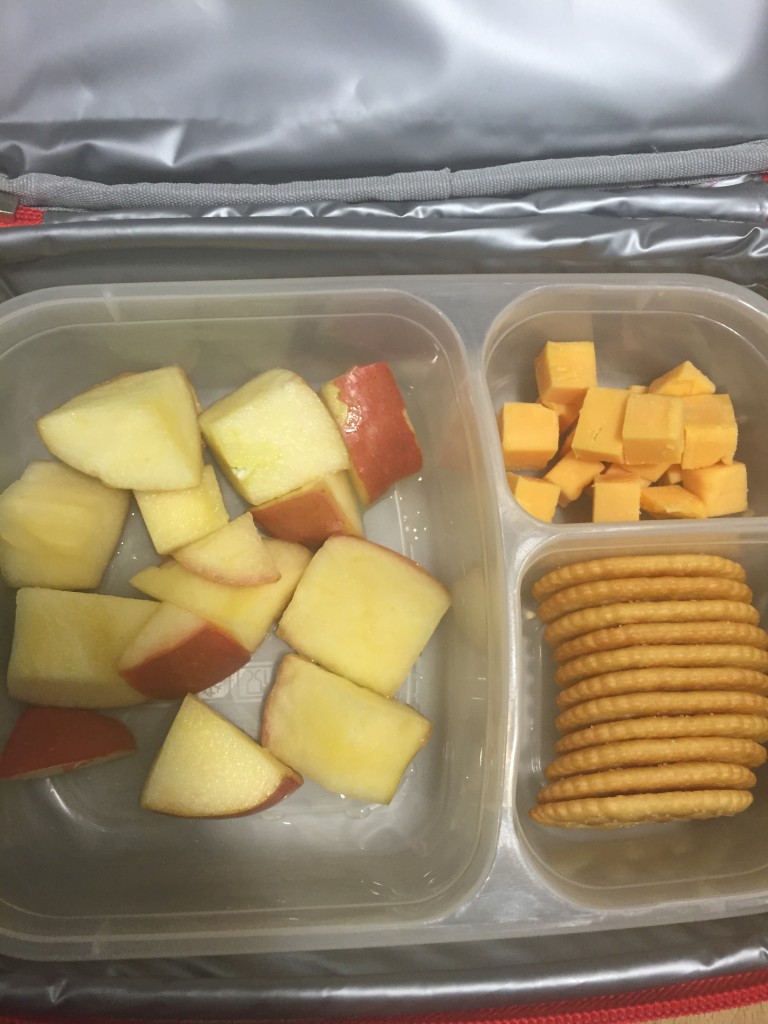 Healthy Lunch #9: Leftover salmon patties, strawberries, crackers, carrot slices, and cheese cubes.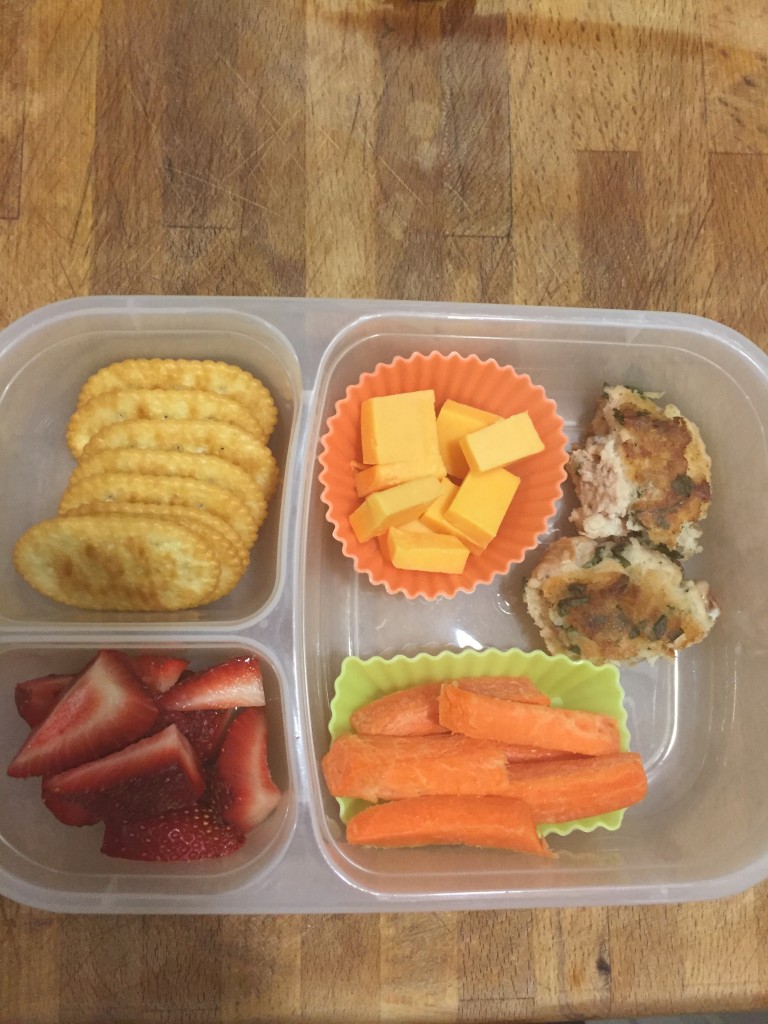 Healthy Lunch #10: Corkscrew pasta w/ spaghetti meat sauce, apples slices, crackers, and cheese cubes.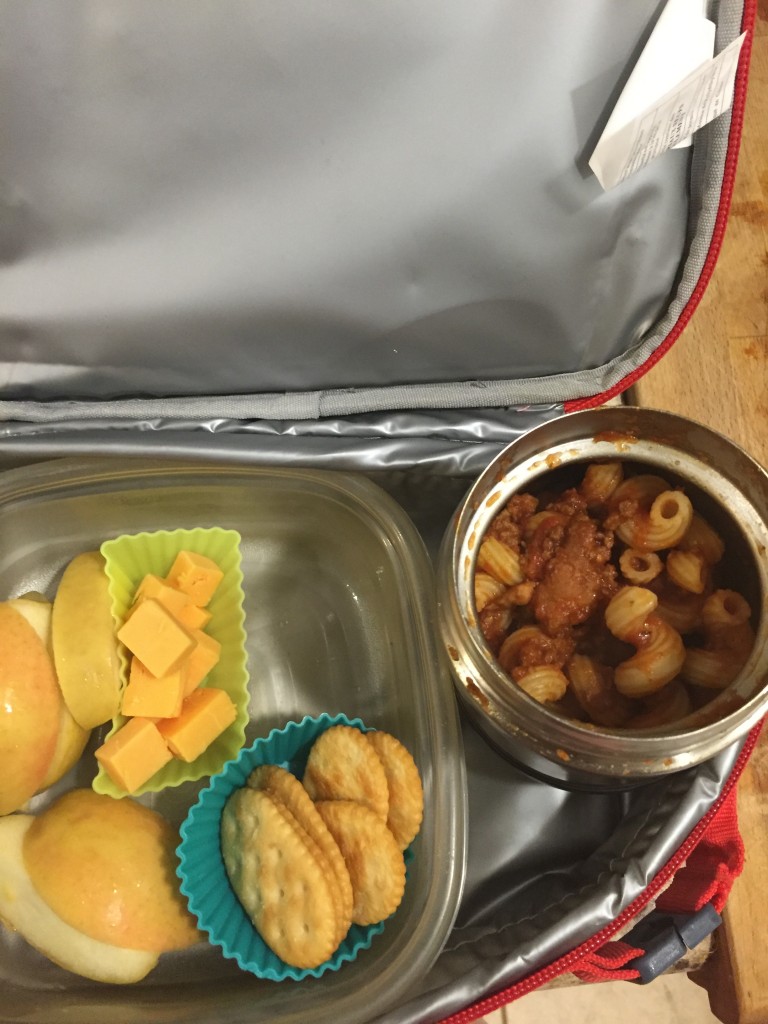 Healthy Lunch #11: Oatmeal w/ apples, cinnamon, and brown sugar, carrot slices, and craisins.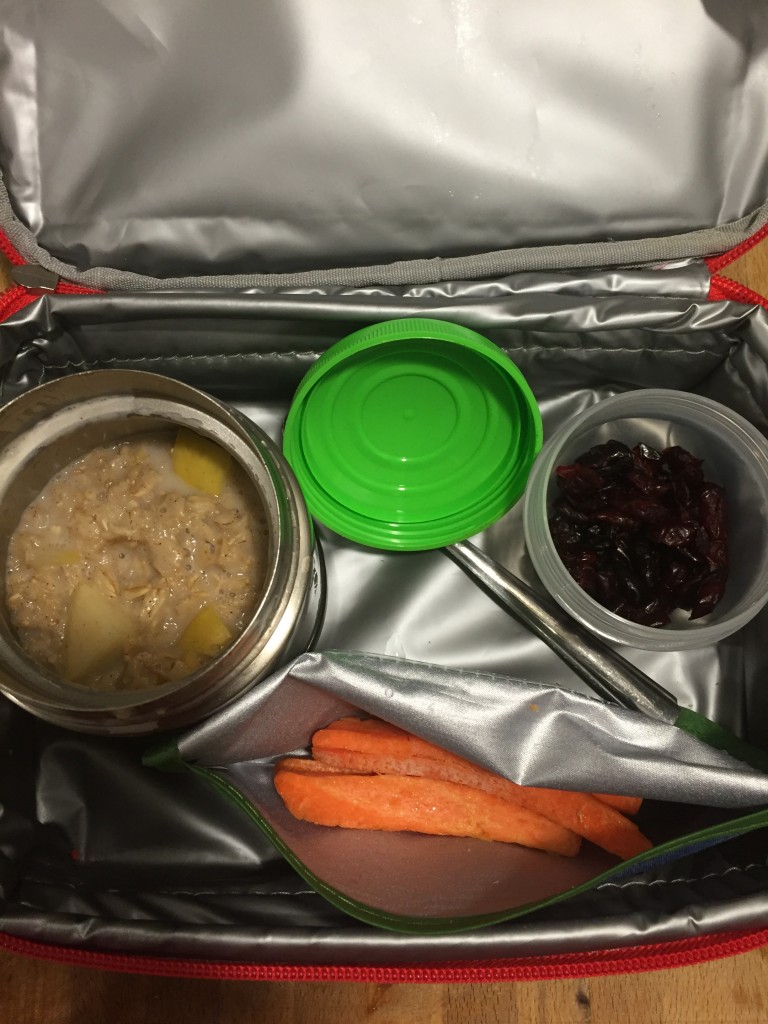 Healthy Lunch #12: Turkey and cheese roll-up, apple slices, crackers, celery stalks, and craisins.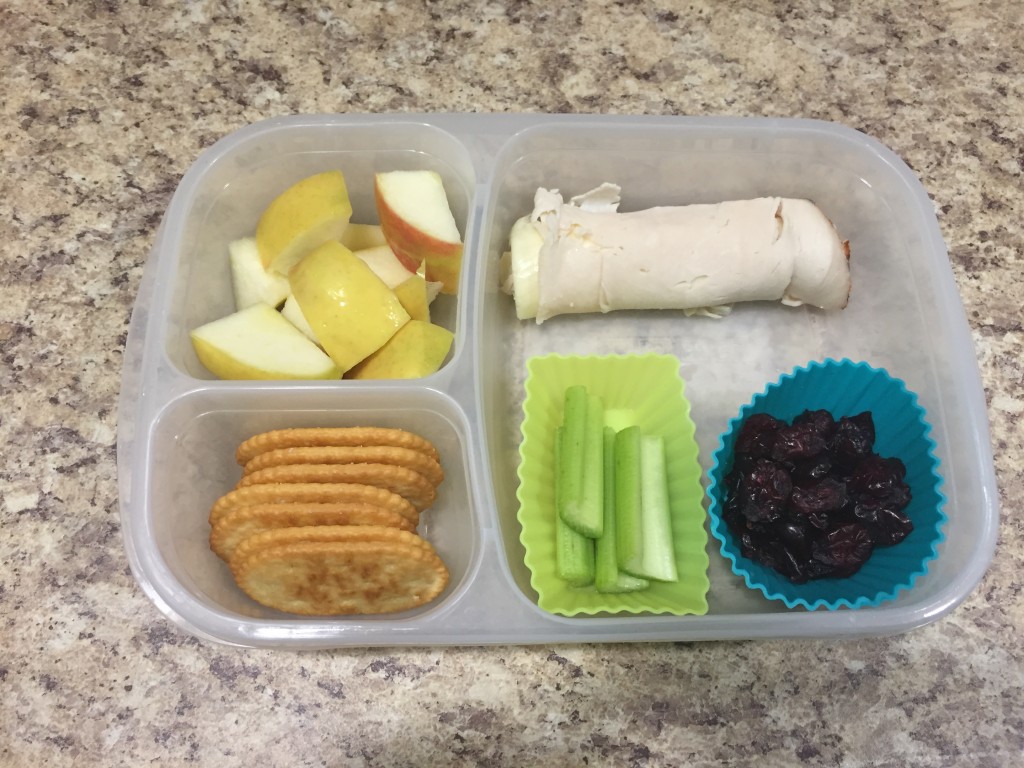 What's your preschooler's favorite healthy lunch? Let's chat in the comments.