Oh Look, Your Kid Just Pulled Your Hood Off
As back to school season draws to a close and the fall/winter holidays start to pop up, it's becoming increasingly apparent that some people need parenting lessons. And I'm not talking about sending your sick kid to school or not teaching them to cough into their arm.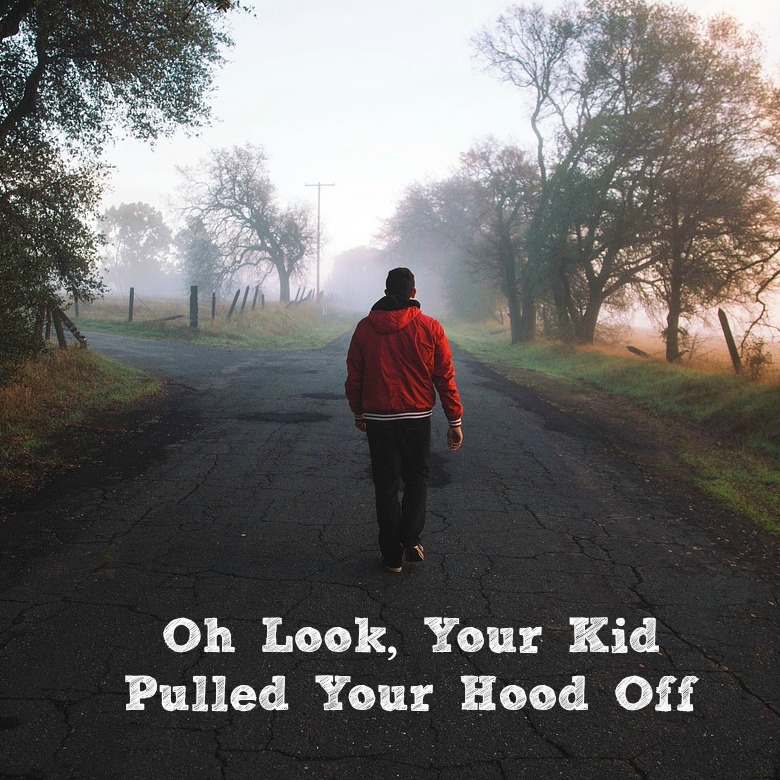 Naw… I'm talking about your kids bringing all yall racist skeletons to school with them. In the past week alone, I've seen FOUR different accounts of racial slurs being used on social media by college students. Mere weeks after school started, I saw high school students at First Academy in Florida debating when it's okay to use nigger vs nigga. I've seen white people excusing the behavior as kids joking around or making mistakes. While I could remind every single one of them that Black children end up dead for "mistakes" or just for playing outside, I'm going to go with the kid argument since they want to use it. Since they're just kids and not responsible for their behavior, that means as the parents you're responsible.
So, what the fuck are you teaching your kids?
Where did they get the idea that Black face is appropriate?
Why do they think it's okay to use nigger and/or nigga?
Why do they think that Black Lives Matter is a joke?
Who taught them that Black people protesting deserve to be killed?
What the fuck, are you teaching your children about the history of this country? Are you giving them the revisionist bullshit or are you telling them the truth about the fucked up things that white people have done to people of color in this country?
What the fuck, are you teaching your kids? Are you telling them that it's okay to threaten to put a bullet in someone's head in a disagreement? Because clearly, they think this is appropriate behavior so I can only assume they've heard it at home.
Seriously, what the fuck, are you teaching your kids? Are you telling them it's okay to treat someone differently based on the color of the skin? So, they think it's funny to "lock the Black bitch out"?
This isn't a consequence of colorblind parenting, which is a crock of bullshit by the way. No, this is about your children mimicking what you're doing around them or exposing them too. This is about your children soaking up all the prejudice inside you, while you pretend that you're not racist or prejudiced in public. It's about the fact that you've only ever exposed your children to people who look like them. It's about the privilege you have to protect your child's innocence when all you've actually been doing is protecting white supremacy. It's about your children watching the way you talk about people of color and social justice at home and with your friends. It's about how you discuss incidents of racial injustice and privilege.
If any of this is making you uncomfortable, go read 5 Ways Parents Pass Down Prejudice and Racism and then check out Raising an Advocate.
And even though I'm asking you what you're teaching your children, I want you to know that they're already showing us by pulling your family's hood off, opening the closet door and exposing all your racist skeletons.
P.S. I told yall White Supremacy Never Left.