Back to School | Preschool Lunch Preparations and a Fresh Baby Review
I received products in exchange for this review. This post contains affiliate links.  All thoughts are my own. 
Are you all tired of my back to school posts? I hope not because I have at least one more after this one up my sleeve. Today I'm talking about the ever dreaded lunch packing task. Okay maybe it's not dreaded. I'm honestly looking forward to making fun lunches for my little one and I can't wait until he can read, so I can slip little notes inside. 

I've been doing research on the best ways to pack lunches for little ones pretty much since I found out Sesame was accepted into his preschool. I found a lot of delicious choices on Pinterest and I'll share my personal list favorites shortly. But first I want to talk about the lunch products I received from Fresh Baby.
We received a reusable sandwich bag, reusable snack bag, inflatable water bottle, and toothbrush holder/cup to test out. Sesame doesn't start school for a few more days, so I decided to try the items out during a lunch date with Mr. S and at home lunch time. I think Sesame's personal favorite was the inflatable water bottle.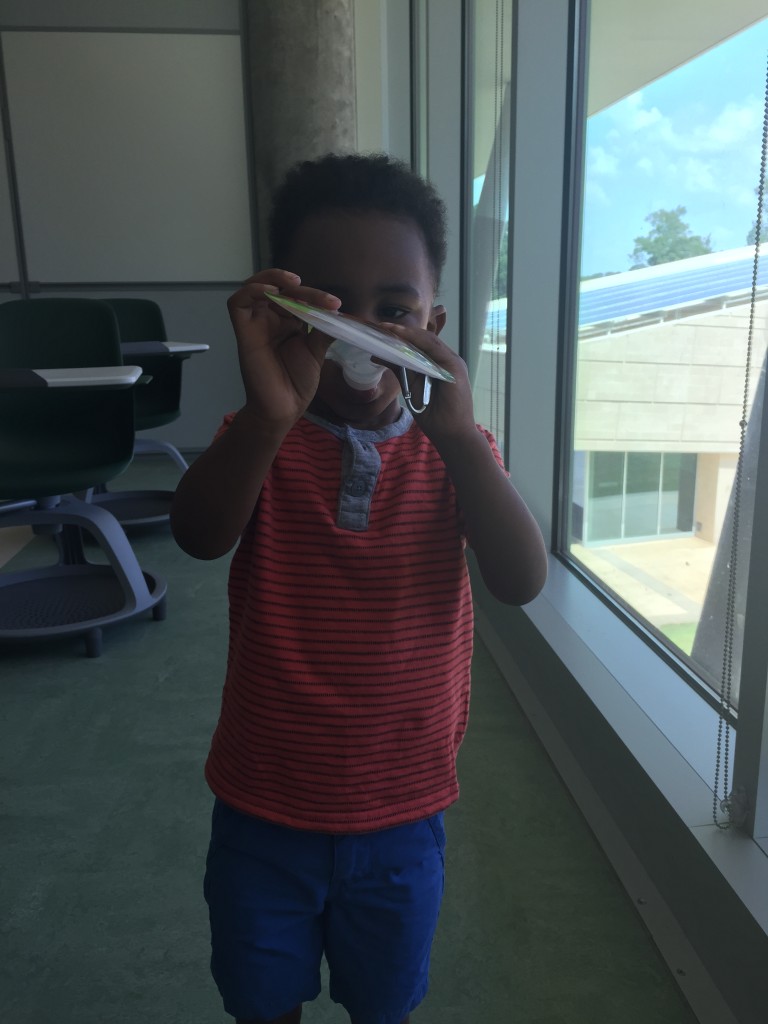 He liked how easy it was to hold. Personally, I enjoyed the fact that it didn't take up much space and I could just fill it once we got where we were going. Unfortunately, it's not spill proof, so he can't use it at school. No worries it's now part of my survival kit for the car.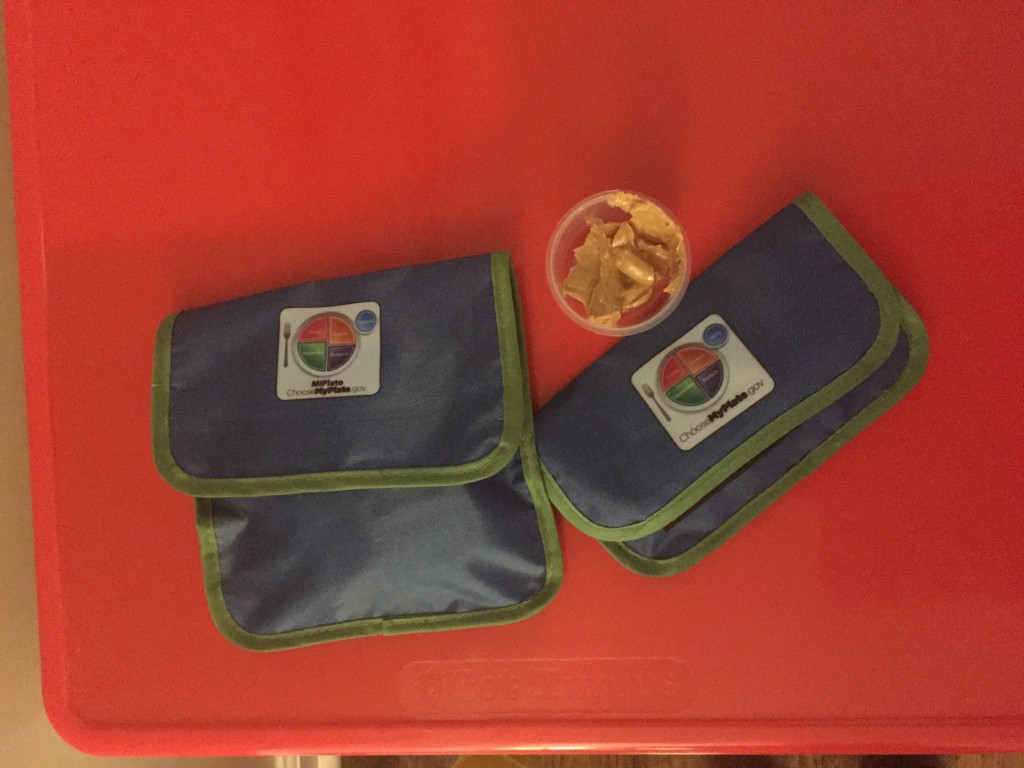 The reusable sandwich and snack bags were my personal favorites. I like the idea that I won't have to purchase tons of plastic bags all year and that we're also doing our own small part for the environment. When we tried them out at home, I wanted to see how easy they were for Sesame to use himself and he didn't ask me for help once. The velcro makes it easy for little hands to open and close on their own.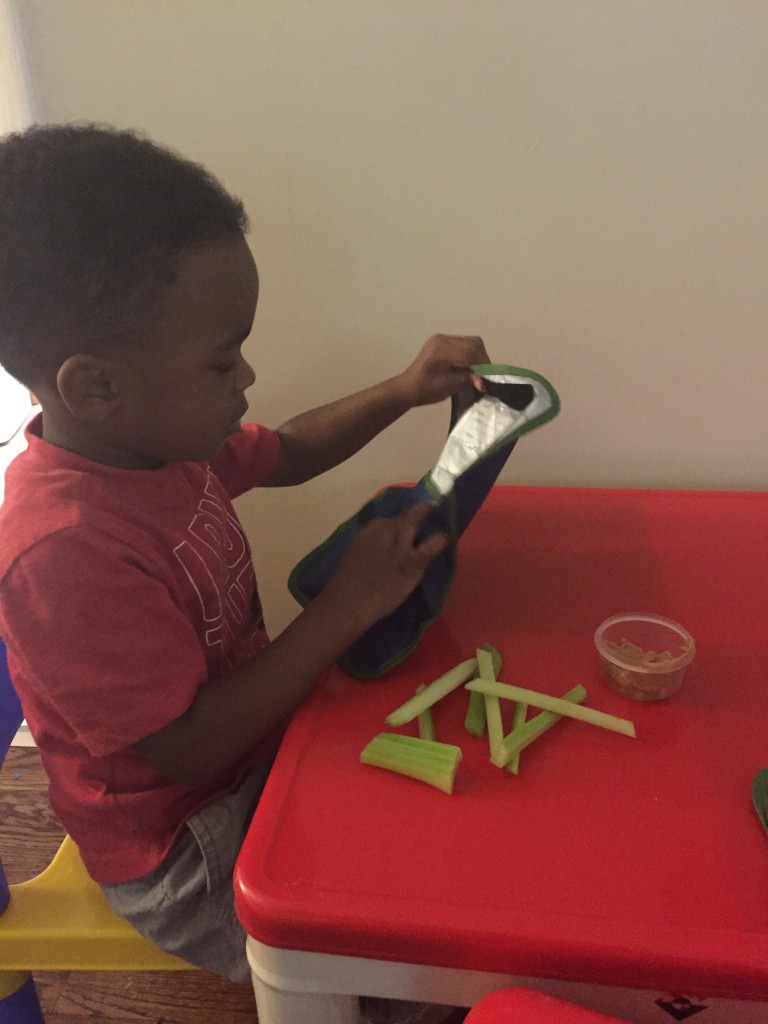 You can get both the sandwich bags and snack bags in packs of 3 on Amazon. Did you notice the bags also have the recommended daily nutrition servings on them? It's a great reminder for us as we pack their lunches and for them as they learn about healthy eating.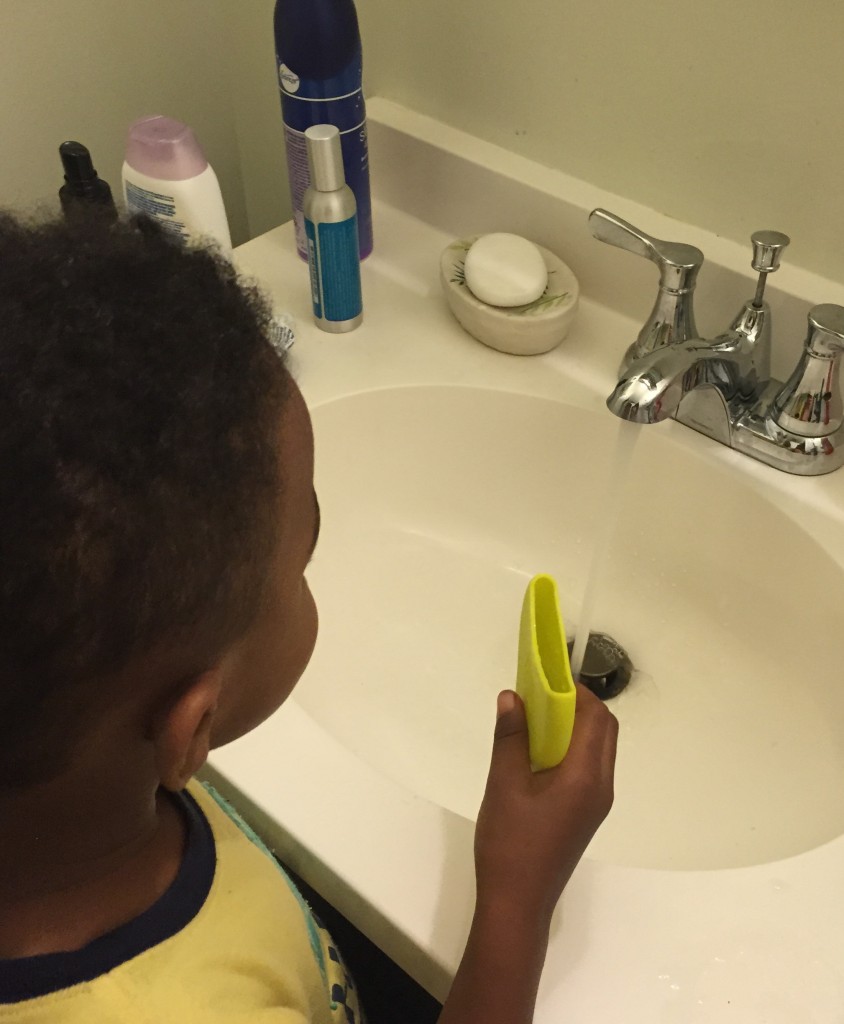 The pear-shaped toothbrush cover and rinse cup doesn't totally follow the lunch packing theme, but it's a great way to help your little ones practice good hygiene. Sesame loves being able to cover his own toothbrush without my help and the fact that it doubles as a rinse cup too.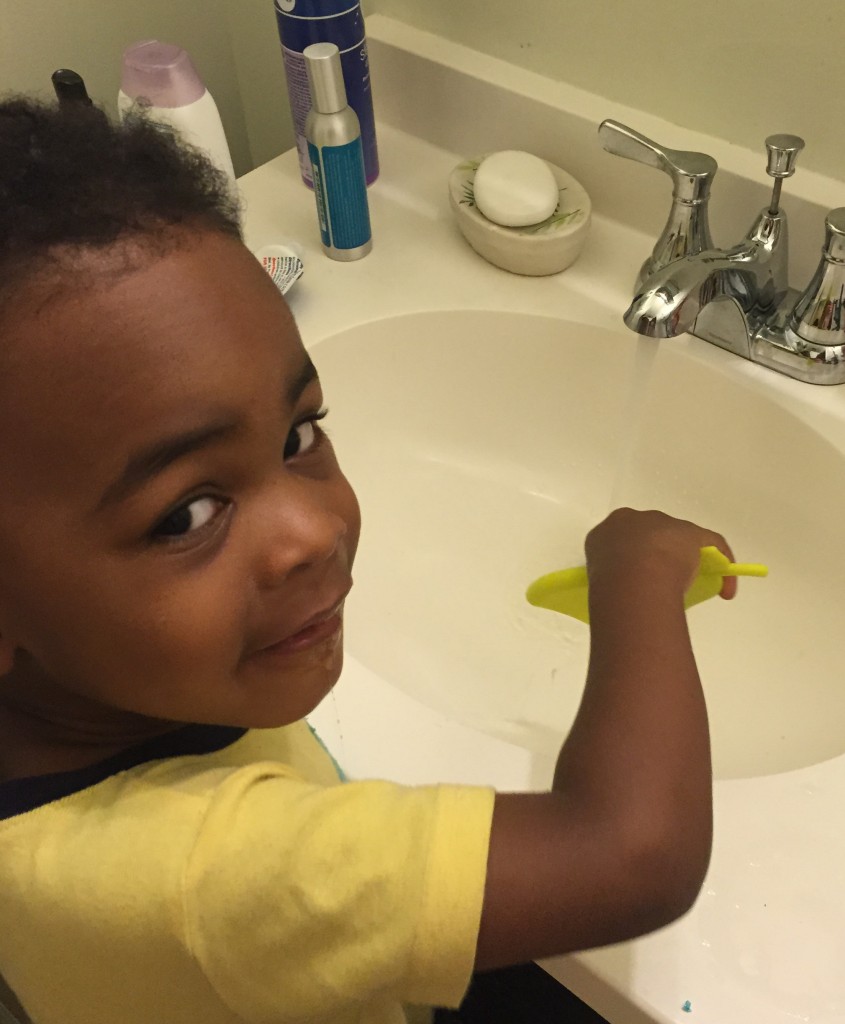 Here are a few of the lists of preschool lunch ideas I found on Pinterest, check out the full board for lunch ideas for the whole family.
Easy Pack Lunches for Toddlers and Preschoolers via Really, Are You Serious?
A Full Year of Lunch Packing Ideas via What Lisa Cooks 
Healthy Lunch Ideas via Back To Her Roots
31 Days of School Lunches via $5 Dollar Dinners
I'm excited about making lunches for Sesame with Fresh Baby products and these ideas under my belt. I promise to document how it goes and maybe I'll have lunch ideas of my own to share pretty soon. If you want to try these products for yourself, check out Fresh Baby's giveaway here.
Do you pack your little ones lunches? Share their favorites in the comments.