This week's Black History Month post is a few days late, but as some of you know my husband and I caught a nasty stomach bug on Monday and it totally threw my weekly schedule for a loop. Last week I shared my personal academic muse, Jessie Fauset. This week I decided to choose an author from my hometown and of course there is a story behind this choice. A few years ago I went through a historical fiction phase, it started with my introduction to the Tudor family via The Other Boleyn Girl and quickly spread to me reading the entire series. While I was reading it, one of my friends from high school asked me if I'd ever read any of Beverly Jenkins work. I couldn't remember hearing the name before and was so ashamed when I found out that not only are we both from Detroit, but she's also an alumnus of our high school as well. Of course, I had to find out more about her and give her books a chance.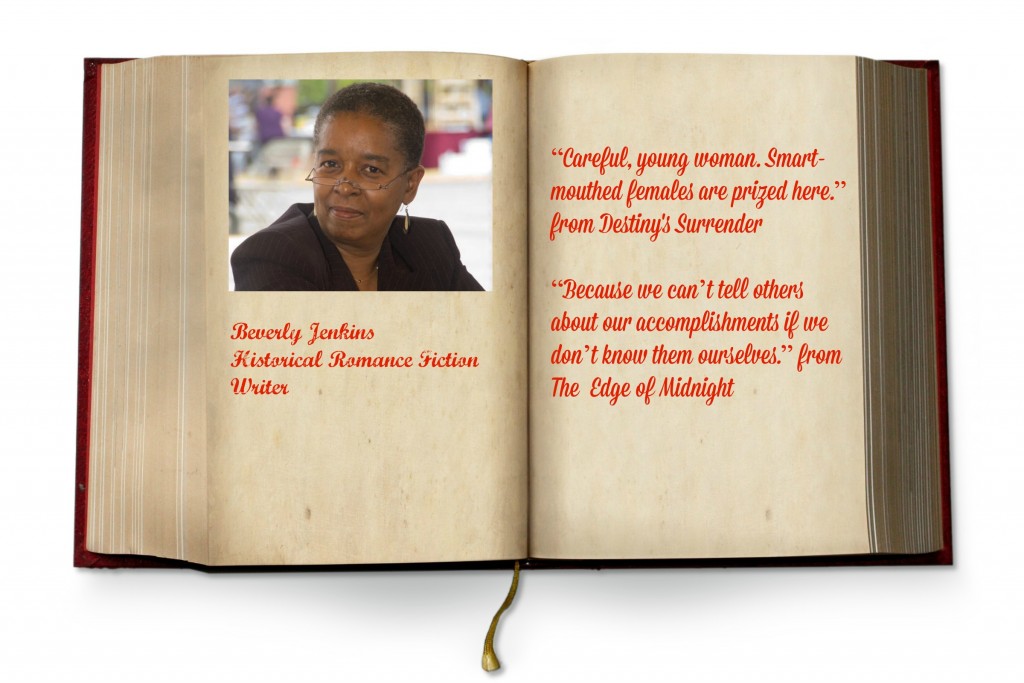 Without further ado, this week's Black woman writer you should know is Beverly Jenkins. Jenkins was born in Detroit, Michigan and is a graduate of Cass Technical High School and Michigan State University where she majored in both Journalism and English Literature(yall know I was sad about this part, right lol). Currently Jenkins is the premier African American novelist in the historical romance category. She has won a slew of awards including two Career Achievement Awards from Romantic Times Magazine, three Waldenbooks Best Sellers Awards, a Golden Pen award from the Black Writer's Guild, and a host of others. In 1999 Jenkins was voted one of the Top Fifty Favorite African-American Writers of the 20th Century by AABLC (the nation's largest on-line African American book club). In recent years, Jenkins has delved into the young adult fiction world with her two historical novels for young adults Belle and the Beau and Josephine and the Soldier.
I'll admit that when my friend first suggested that I look into Beverly Jenkins that I was wary. I'm not a romance novel kind of girl or so I thought. The truth of the matter was that I had never read a romance novel I could relate too. Jenkins novels incorporate both Black history and culture while incorporating the deep passionate love that most of us want to experience one day. Plus, it doesn't hurt that the setting for a few of them helps alleviate some of the homesicknesses I feel for Detroit. While some of her novels are now out of print, you can still find most of them on Amazon in paperback and kindle form. Check out her work and let me know what you think. (affiliate links to follow)
While attempting to organize my book collection, I realized that I have duplicate copies of several books. Including one of Jenkins' novels, so as an added bonus for reading the whole thing, I'm giving one lucky Mamademics reader a copy of her novel  The Edge of Midnight. 
This giveaway is only open to U.S. readers and ends on 2/27/2015
Just enter on the Rafflecopter below
a Rafflecopter giveaway