Not being able to drive and working from home with the little one makes it a bit difficult for me to be social plus I can be a bit of a hermit, so when I received an invite to a Graco® Live Event I jumped on the chance. On the rare occasions that I do attend a blogger event my husband usually drives me, but this one was while he was at work. Luckily for me Ashley from Mommy Week lives in my area and offered to give us a ride.  We ran into a bit of traffic, but once we made it there we had a great time. This is a sponsored post, but all thoughts/opinions are my own.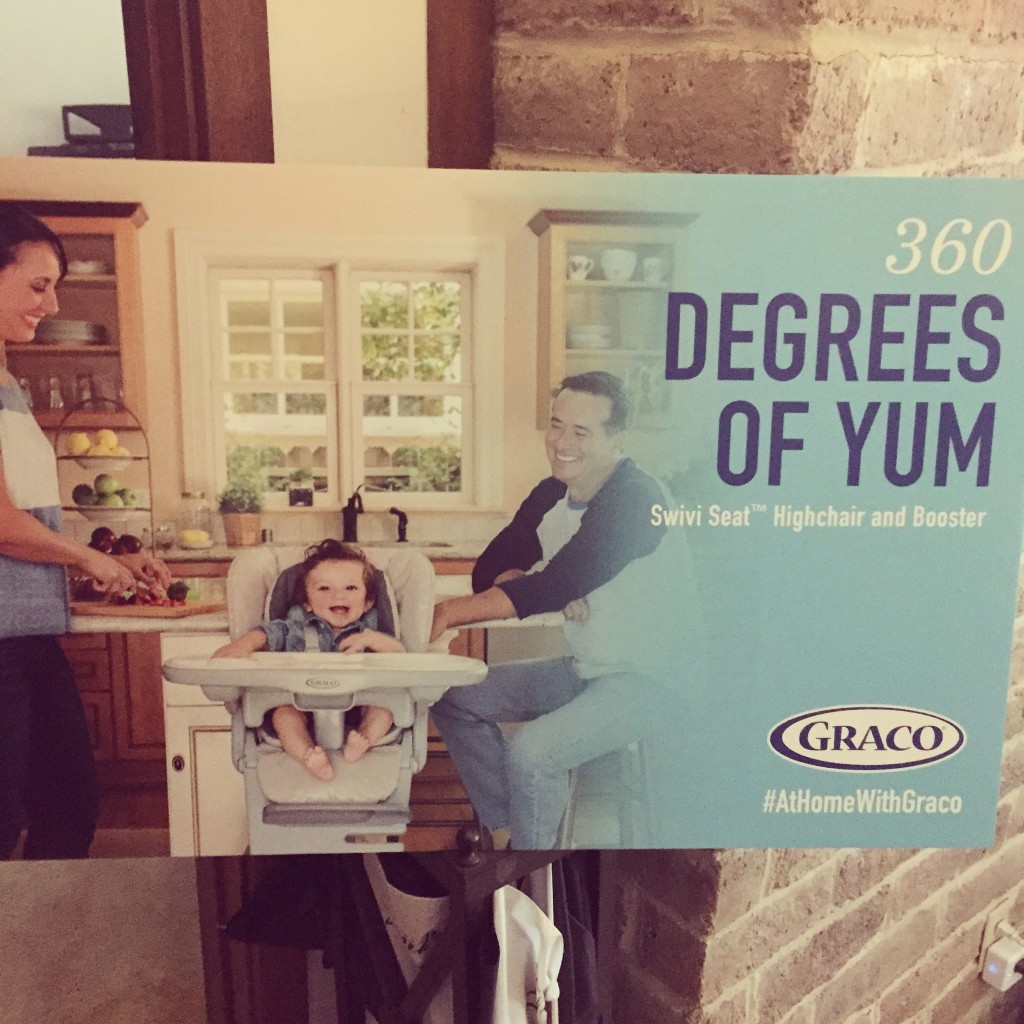 We spent some time learning about the new Swivi Seat ™ Highchair and of course testing it out on our little ones. I was really interested in the high chair because we didn't do a traditional one with Sesame. We decided on a booster seat instead because we were worried about a traditional one taking up too much space. This is definitely not the case with the Swiv Seat™ because it folds up compactly, which makes it easy to store in a corner or against the wall. My other favorite feature is the 360 swivel, which allows you to turn baby to face you easily without repositioning the chair.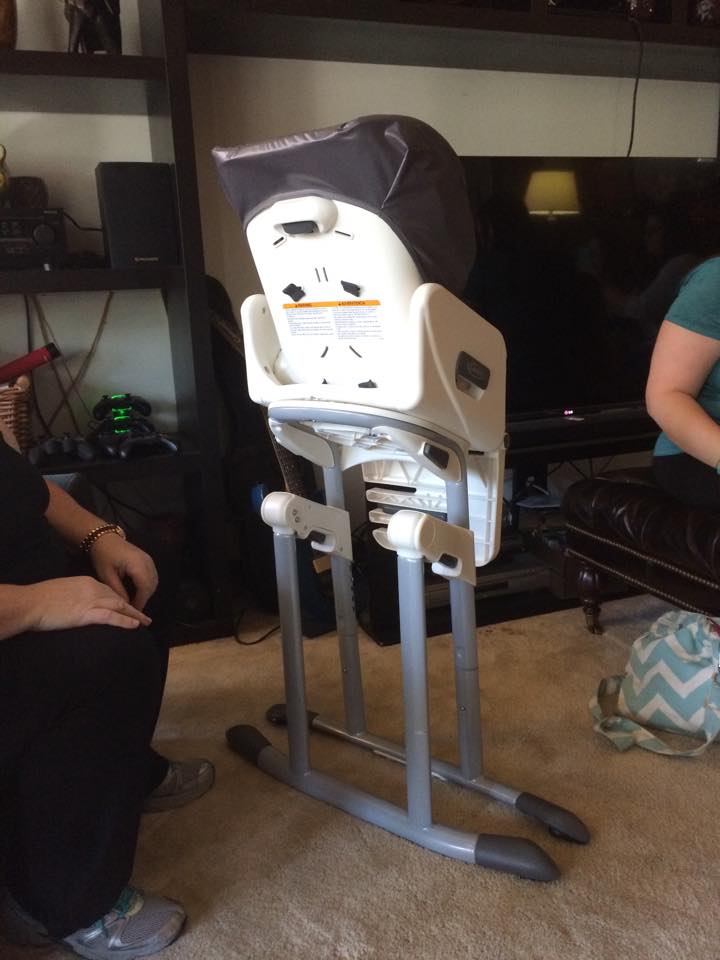 Sesame attended the event with me and after "playing" the fish game, if that's what you call eating them before putting them in their bowls,  I was able to persuade him to try out the Swivi Seat™ so we could see how it worked for a toddler.
I was nervous because he's never been a big fan of the traditional high chairs at restaurants, but he loved it. He of course hammed it up for the cameras and then when I asked him if he was ready to get out he said "no tank you."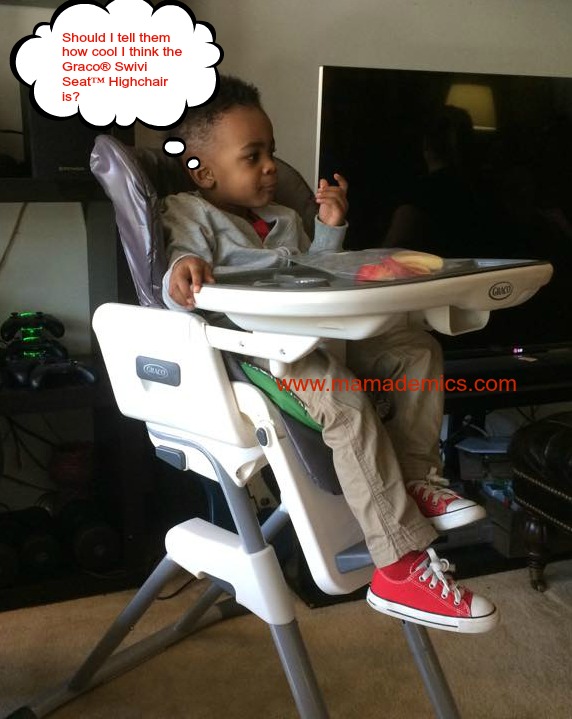 As I've mentioned before I come from a really large family and I'm the oldest, so I've been in my share of baby stores to help find new products. My mom ALWAYS purchased Graco® products and we all knew that when we had our little ones our mom's gift would be something from their line. I'm 31, but Graco ® has been a trusted brand of baby products for over 60 years. I'm pretty sure that means my grandmother used their products as well. If you're in the market for a high chair, I definitely recommend the Swivi Seat™. I know we'll be storing ours for the future and definitely using it with Sesame when we need to convince him to sit still and eat.
This is a sponsored post written by me on behalf of Graco®.