Initially, I wanted to try and write a post every day for Black History Month, but I knew that I would only end up disappointing myself, so instead I'm going to cover four Black women writers (one a week) that I think everyone should know. First up is Jessie Redmon Fauset. I was first introduced to Jessie Fauset during my undergraduate tenure when I took a class on the Harlem Renaissance. I decided to revisit her work when I chose to focus on Black feminism and literary work. I'd love to write a longer book on her one day, but for now here are some excerpts from my previous work on her.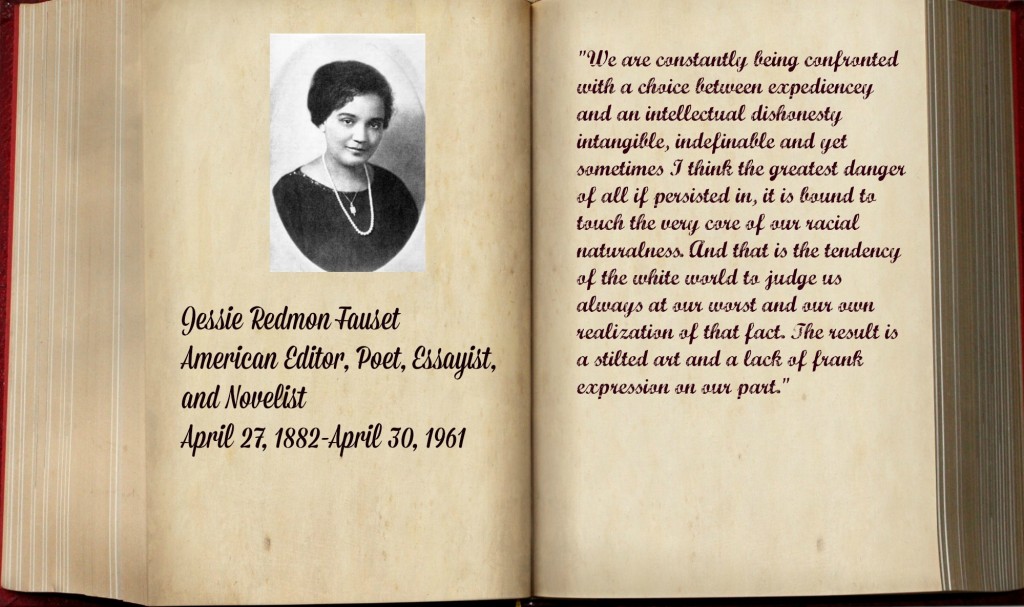 Jessie Redmon Fauset was born on April 27, 1882, in Camden County, New Jersey, to Redmon Fauset and Annie Seamon Fauset. she was their seventh child. Following the death of her mother, early in Fauset"s life, her father married Bella Huff, and they had five children. Fauset's early background was modest, marked by a lack of money, but with a strong ethic for education and work. If Fauset was middle class in any way it was through their family's practices not money. Her half-brother, Arthur Fauset, described a family that "read newspapers and books," "discussed politics and religion," and "fought against the binding racial biases that made life in the City of Brotherly Love often a burden. It is in these respects that the family was middle class working; aspiring; discussing; getting their children educated to the extent that biases would permit" (Sylvander 26).
Fauset's family life placed her on a path to graduation with honors from the Philadelphia High School for Girls in 1900 as the only Black student. Upon her high school graduation she was accepted to Bryn Mawr, but due to racial prejudice she ended up attending Cornell University. She graduated from Cornell in 1905 with a bachelor of arts in classical languages. Fauset became the first Black person elected to Phi Beta Kappa at Cornell, as well as the first Black woman to be elected to the honor society in the country. After being denied a teaching job in the Philadelphia public school system, Fauset began teaching in the District of Columbia public schools in 1906, where she remained until her appointment as literary editor for The Crisis in 1919. Fauset also received her second degree, a Masters of Arts, from the University of Pennsylvania in 1919. Fauset's work for The Brownies Book: A Monthly Magazine for the Children of the Sun, twenty-four issues of which were published from January 1920 to December 1921, also shows her commitment to changing not only social institutions but her community as well. This magazine featured historical biographies of prominent Black people and other educational articles for children that showcase her desire to teach Black children about their heritage.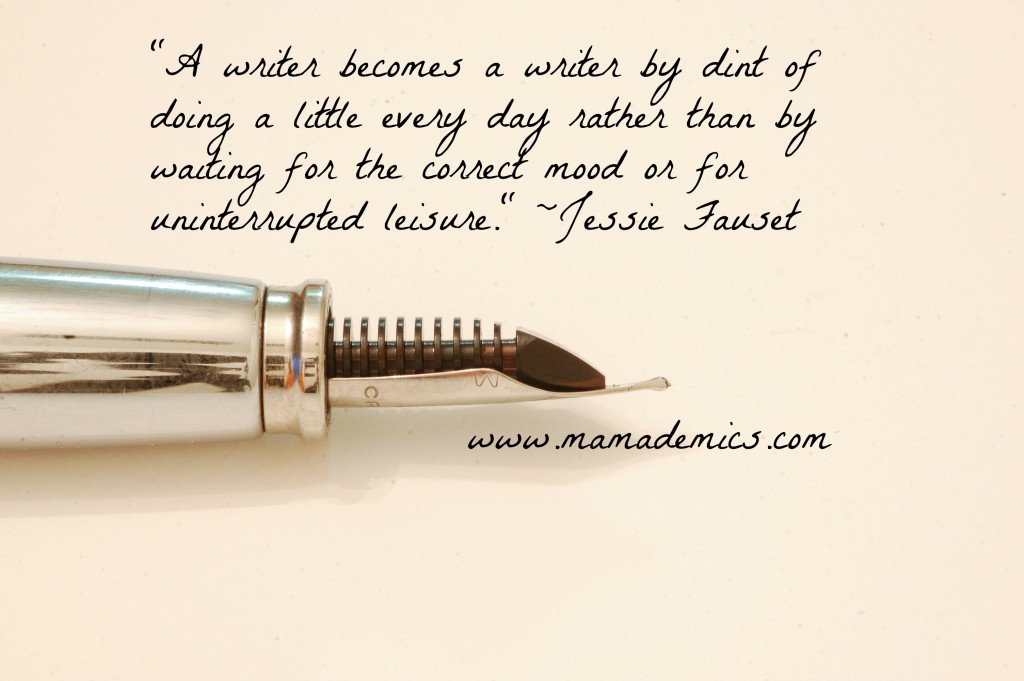 Jessie Fauset's work within the Harlem Renaissance has often been overlooked for two reasons. First, the large amount of recognition given to W.E.B. DuBois that belonged to her, since she was the one to discover many of the most popular younger Renaissance writers like Langston Hughes, Jean Toomer, Claude McKay, and Countee Cullen during her tenure as editor of The Crisis from 1919-1926. The second reason is due to critics labeling her novels as "fairytales." In my master's thesis, I argued that Jessie Fauset's novels are actually expressions of Black feminism before we had a name for it. I'm not going to bore you with all the details, but you should definitely give her work a chance.
Head over to Amazon and check out some of her work (affiliate links below).

Tell me about your favorite Black woman author in the comments…
Images used within this post are edited from free stock photoes at morguefile.com