9 Black History Books To Read in 2018
This post contains affiliate links. I receive a small commission when you purchase through my link.
Black History is a few short days away and if you've followed Mamademics for awhile you know that it's one of my favorite times of the year. I always try to share a book list for children but this year I'm sharing a list of books for children AND parents. Creating last year's Black History curriculum for children 6 and under reminded me that parents need to brush up on their Black History as well.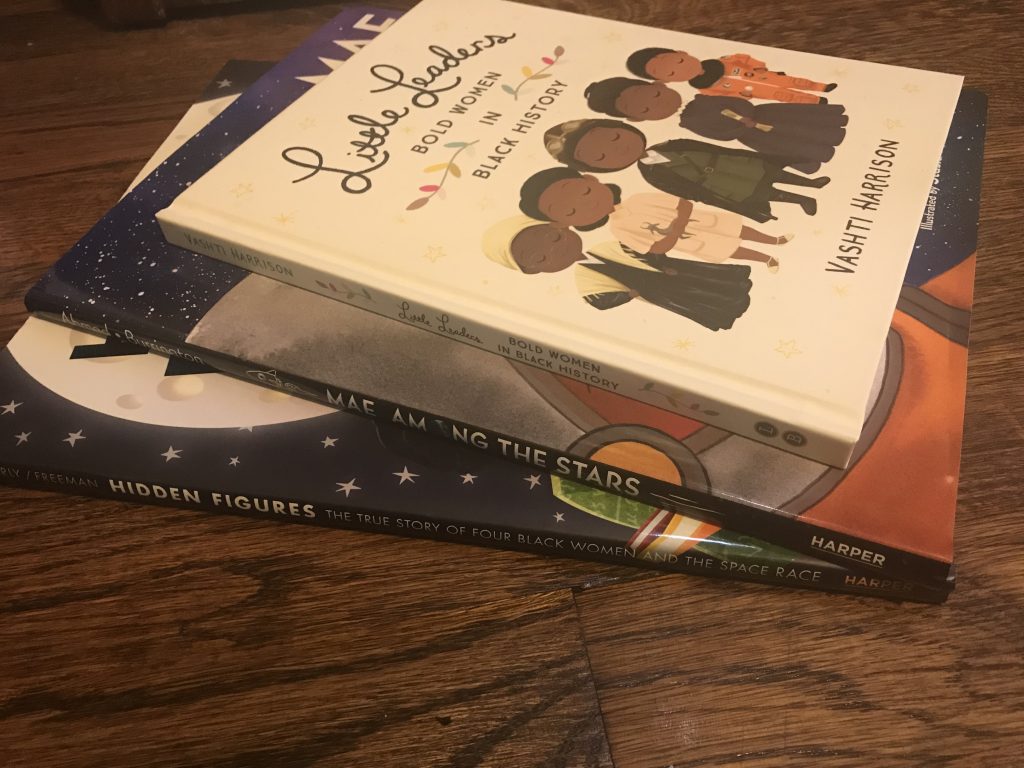 This list of books is a great precursor for the topics to expect in the 6 and under and 7-12 curriculum. 
Black against Empire: The History and Politics of the Black Panther Party
The first comprehensive overview and analysis of the history and politics of the Black Panther Party. The authors analyze key political questions, such as why so many young black people across the country risked their lives for the revolution, why the Party grew most rapidly during the height of repression, and why allies abandoned the Party at its peak of influence.
Oh and considering the fact that the California Department of Corrections has declared this book dangerous contraband, this is definitely an adult read. They've banned prisoners from purchasing and/or reading the book.
The Harlem Renaissance: An Interactive History Adventure
It's no secret that I'm a huge fan of the Harlem Renaissance, so of course, I'm including a book about the time period on this list. This book isn't just any book about Harlem Renaissance. It's a choose your own adventure book, where children immerse themselves into the time period by picking their own paths. (Recommended for ages 8-12)
"It's the early 1900s and a change has gripped the world. The Harlem Renaissance has awakened people to a wealth of African American arts and culture. So what road will you travel? Will you: Leave your old life behind and move to New York in 1919? Use your talents as a writer in 1920s Harlem?  Explore Harlem's exciting nightlife in 1927? Everything in this book happened to real people. And YOU CHOOSE what you do next. The choices you make could lead you to opportunity, to wealth, to poverty, or even to death."
Hidden Figures: The True Story of Four Black Women and the Space Race
By now every young adult and adult should know about Dorothy Vaughan, Mary Jackson, Katherine Johnson, and Christine Darden, four female African American mathematicians at NASA.
Now even our youngest learners can learn about the contributions of the four women known as the "colored computers," in this beautifully illustrated picture book edition.
(Recommended for ages 4-8)
In the Shadow of Liberty: The Hidden History of Slavery, Four Presidents, and Five Black Lives
Recommended for grades 6 and up, this book tells the stories of five enslaved people who were "owned" by four of our greatest presidents, including George Washington and Andrew Jackson.
"These dramatic narratives explore our country's great tragedy–that a nation 'conceived in liberty' was also born in shackles."
The Invisibles: The Untold Story of African American Slaves in the White House
If you're ready to confront the reality of slavery in America, The Invisibles is a start.
Ten of the first 12 presidents were slave masters, this book explores the African American presence inside the White House from its beginnings in 1782 until 1862 when President Abraham Lincoln issued the Emancipation Proclamation that granted slaves their freedom.
Introduce your children to other children their age who marched for desegregation in Birmingham in 1963.
They were inspired to stand up for their rights after hearing Dr. Martin Luther King Jr. speak.  This book is perfect for ages 6-9.
Little Leaders: Bold Women in Black History
Recommended for children 8-12 years old, this beautifully illustrated book features 40 trailblazing Black women in American history. 
Little Leaders
will both educate and inspire your children to break boundaries and achieve beyond expectations.
Is your little one obsessed with astronomy and outer space? This is the perfect bedtime story. It follows the dreams of Mae Jemison, who went on to become the first Black woman to explore outer space.
Bonus: Purchase the
Women of Nasa Lego set
and you can read the book while they're building.
Southside Girls: Growing Up in the Great Migration
This book takes a look at Chicago's Great Migration from the perspective of young Black girls. It focuses on the years between 1910 and 1940, when Chicago's black population quintupled.
Marcia Chatelain "argues that the construction and meaning of black girlhood shifted in response to major economic, social, and cultural changes and crises, and that it reflected parents' and community leaders' anxieties about urbanization and its meaning for racial progress. Girls shouldered much of the burden of black aspiration, as adults often scrutinized their choices and behavior, and their well-being symbolized the community's moral health. Yet these adults were not alone in thinking about the Great Migration, as girls expressed their views as well. Referencing girls' letters and interviews, Chatelain uses their powerful stories of hope, anticipation and disappointment to highlight their feelings and thoughts, and in so doing, she helps restore the experiences of an understudied population to the Great Migration's complex narrative."
Products from Amazon.com
‹
›
If you're ready to celebrate Black History all year, be sure to check out the Black History is American History curriculum.