If you follow me on Facebook, you know that Sesame and I were chosen to host a Disney Preschool Playdate this year. When we first signed up, we were supposed to be moving in a new home and I wanted to use the playdate as a way for Sesame to embrace his new home. However, we didn't move and after having a huge 5th birthday celebration for him the month before, I was stuck on how to proceed with the playdate.
In the end, I decided to keep the playdate simple because I knew that Sesame would not want another huge event after the birthday party. He had fun but we were all overwhelmed getting
Co-host With Someone Else
Since I didn't really have the space for a play date at our current home, I asked my cousin to co-host the party with me. Her home is bigger than mine and has an enclosed outdoor area, which would make it easy to keep an eye on the kids. And since I was bringing all the food and decor, she got to relax a bit more than normal.
Keep The Guest List Small
My co-host and I had just thrown parties for our children's birthdays so I knew she would be down for keeping it small and simple. Between the two of us, we invited about 10-15 families to the party, since we knew that not everyone would be able to attend. In the end, we had about 9 kids there and it was perfect.
Don't Plan Too Many Activities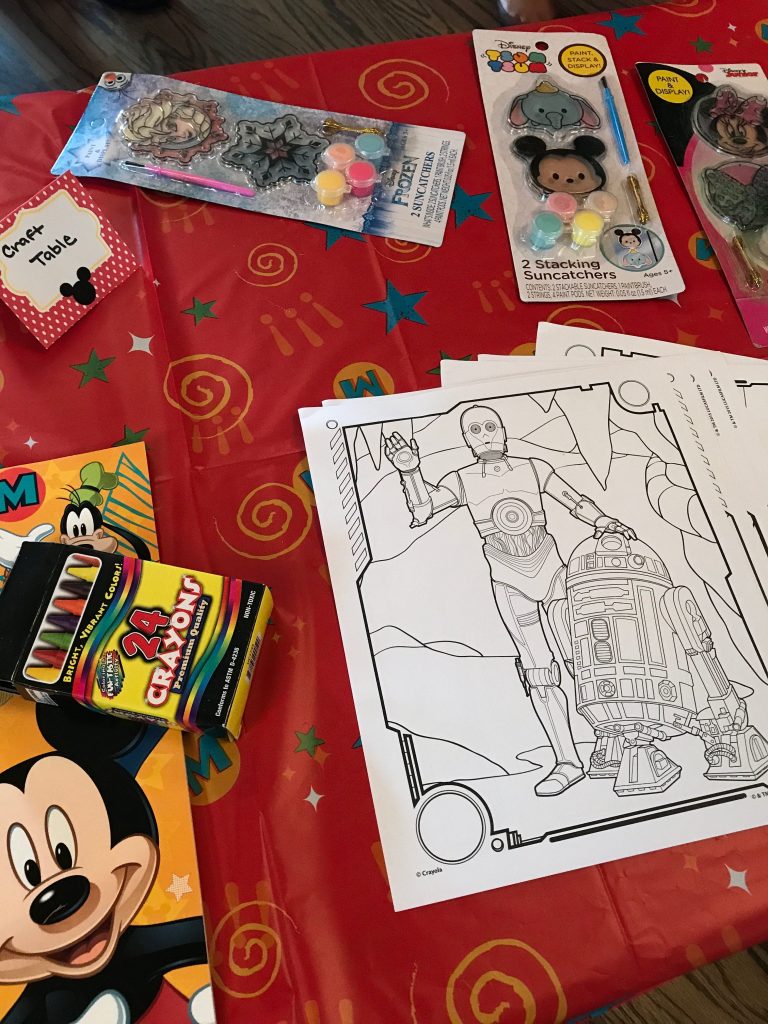 I didn't want to overwhelm the kids or myself by planning too many activities, so we kept it super simple. There was a table for arts and crafts, which included Disney themed sun-catchers from Target's dollar spot and coloring books. Disney sent us a cute Mickey Mouse clubhouse one but I picked up some Star Wars pages because if you saw the Facebook Live video, you know that Sesame really wanted a Star Wars Party.
Since we knew there would be a mix of ages, we also picked up a Star Wars memory game for the kids who might want to do a less creative activity.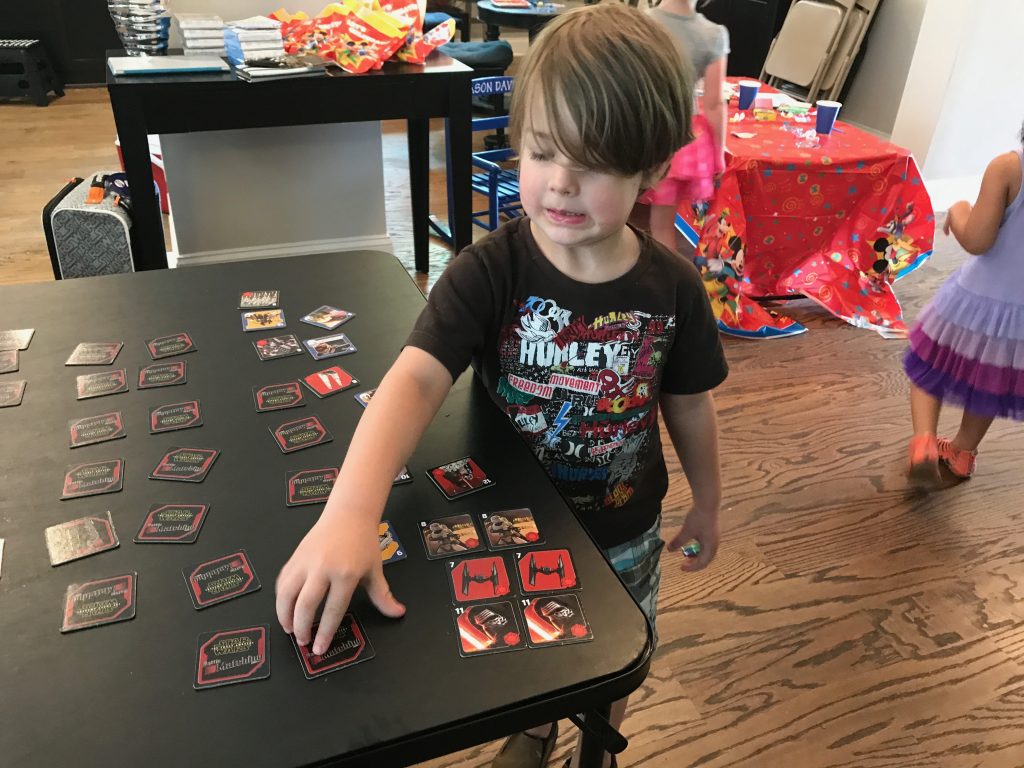 I also wanted a fun way to get pictures of the kids that allowed them a little anonymity since some of their parents aren't bloggers, so I ordered fun photo props and the kids loved them. I think we might have more pictures from this activity than any of the others because they had so much fun with them.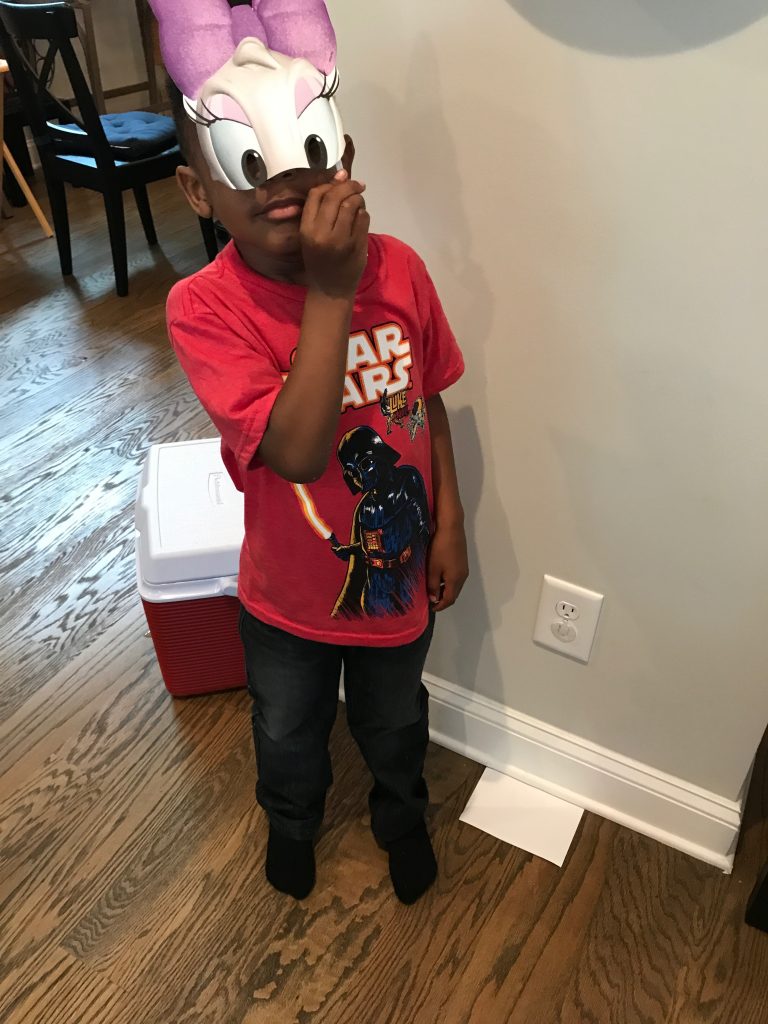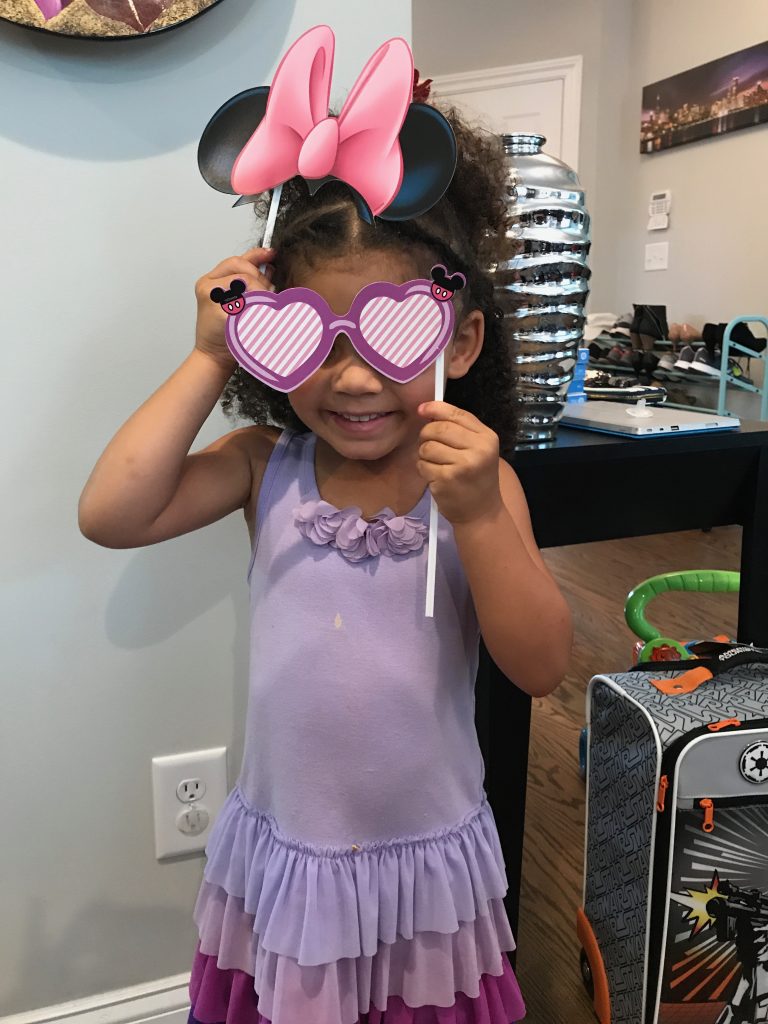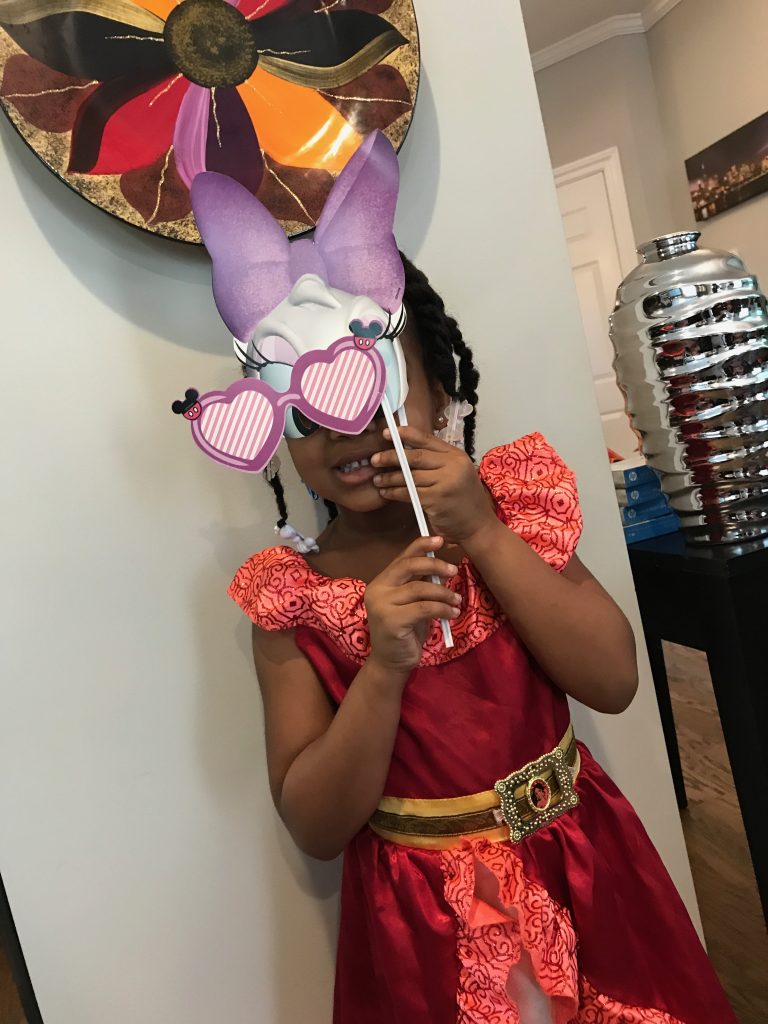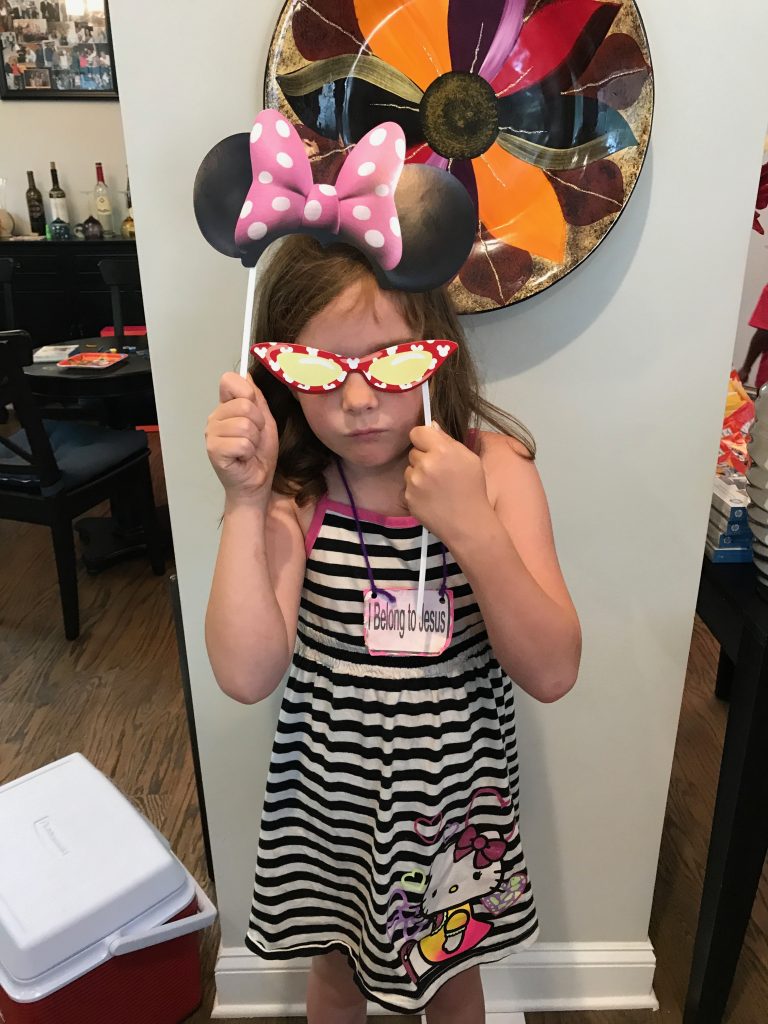 Oh, and outside space, the weather was beautiful here and you can never go wrong with just letting them go outside to run around.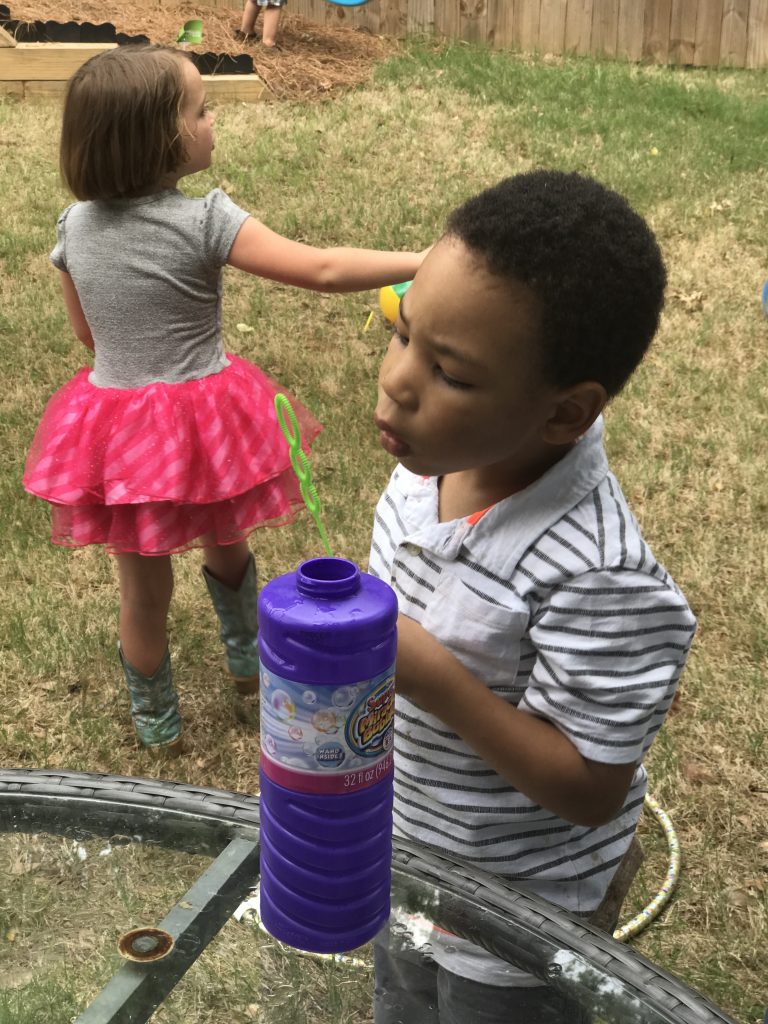 Don't Over Do It On the Menu
I know that it's easy to get sucked into Pinterest land when you're planning a party and trust me there are so many great ideas for Disney themed ones. I decided that I would do two menu items that required a lot of work and then something simple for the rest.
The kids and their parents loved the food choices and I think having fewer options made it easier for the kids to decide what they wanted to eat. There was also Daisy's Fruit Salad but I forgot to get a picture of it.
Finally, just RELAX
Seriously, just take a moment to relax. Once the kids are situated, sit down and talk to another parent and just relax!
What are some of your tips for a successful and stress-free playdate? Let's talk in the comments.