Minions Family Movie Night and Caramel Apple Sundaes
This shop has been compensated by Collective Bias, Inc. and its advertiser. All opinions are mine alone. #MinionsMovieNight #CollectiveBias
When both your parents are teachers, the end of the semester is chaotic. Mr. S and I are swamped with grading, plus he's also had to stay after school a lot the last few weeks.  This means that there hasn't been a lot of family time lately and Sesame has not been a happy camper. Oh and then he ended up being really sick last week, so of course all he wanted was to curl up with his parents. I've been saying that we need to have a weekly family movie night for a few months, but of course I never really made it happen.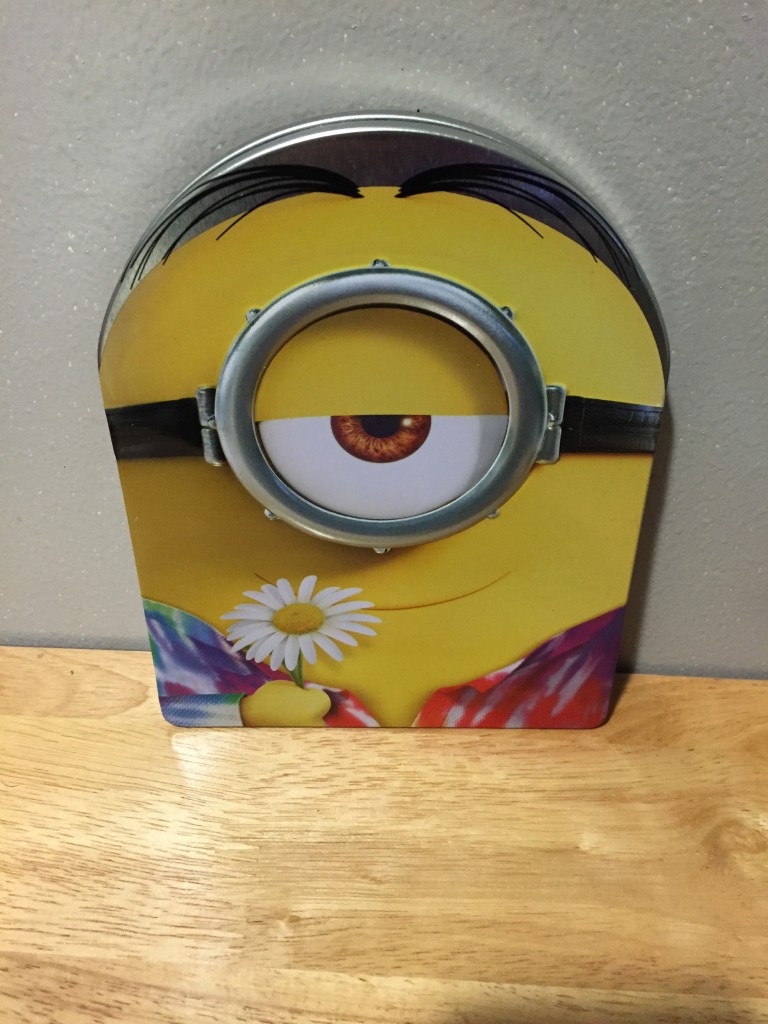 Once I realized that Illumination Entertainment's new Minions movie was being released last Tuesday, I decided we were absolutely having movie night that weekend. So, I headed out with Sesame to pick up the movie and spy on what he wanted for Christmas, but that's another post.
I told him we would all watch the Minions movie on Saturday together and make snacks, so of course he asked me pretty much daily if it was Saturday yet. We typically have popcorn on movie nights, the good stove popped kind,  but I wanted to try something different instead. So, I had Mr. S pick up some apples and told him I was going to make caramel apple sundaes. He totally side-eyed me, but he can't turn down my homemade caramel sauce.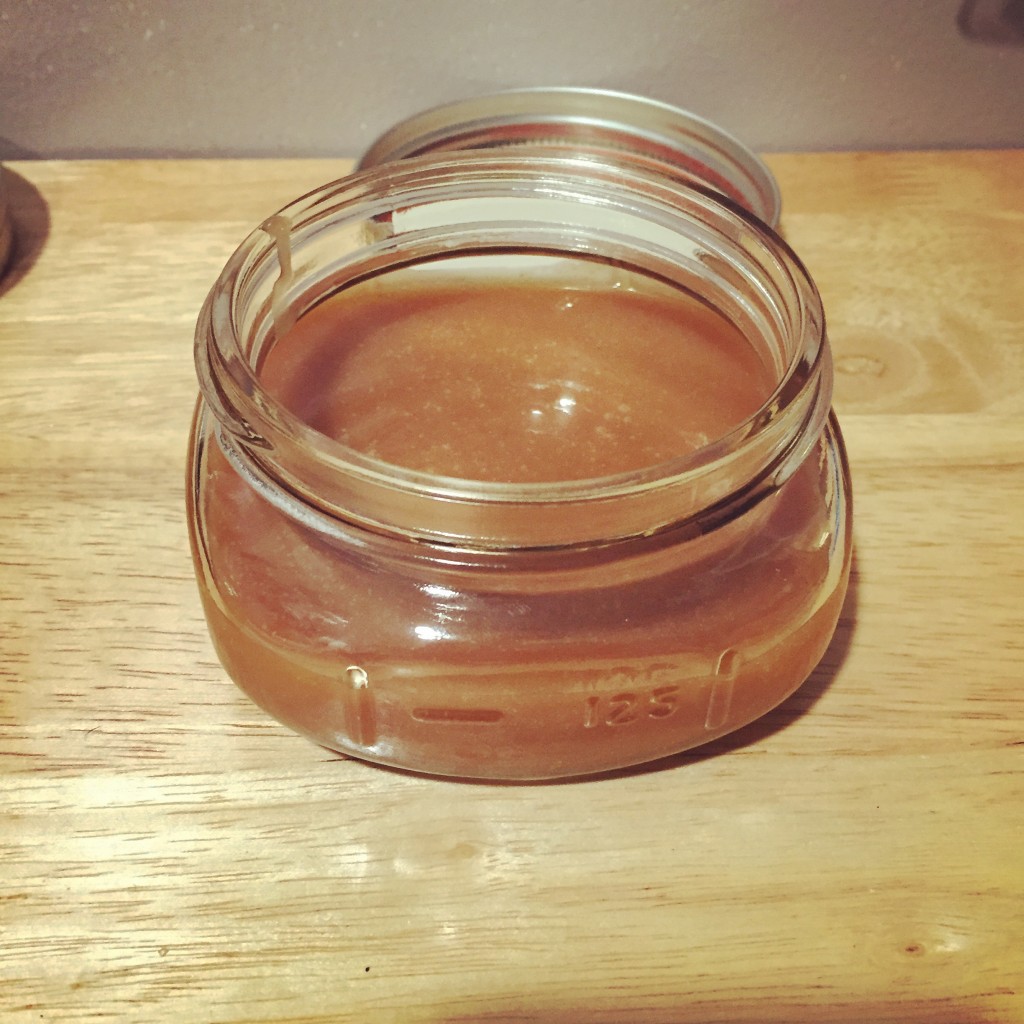 Homemade caramel sauce is a lot easier to make than you might think and it makes an excellent topping for desserts or a yummy treat to dip apple slices in during snack time. Plus, you can try a new snack while you watch Minions © 2015 Universal Studios. All rights reserved.
Here's what you need for the Caramel Apple Sundaes…
Homemade Caramel Sauce
1 cup sugar
1/4 cup water
1 1/2 teaspoon lite corn syrup (optional)
1/2 cup heavy whipping cream
1 tablespoon vanilla extract (optional)
1 teaspoon salt (optional)
A medium saucepan
Whisker
Oven Mitt
Caramel Apple Sundae
Apples w/ the tops cut off and slightly hollowed
Vanilla Ice Cream
Caramel Sauce
Walnuts or other toppings (optional)
Helpful Hints: Make sure you're focusing on just this sauce for the next 15-20 minutes, so that you don't burn it. Wear an oven mitt because it gets really hot when whisking. Do not overly whisk in the initial stages and don't scrap the sugar crystals on the sides. You don't want chunks in your finished product.
Alright let's get started,
Combine sugar, water, and corn syrup in a medium saucepan on high heat. Whisk only until sugar is dissolved.
Allow mixture to boil until it turns an amber color. It'll take about 7 minutes, but keep a close eye because it can happen quickly and if you're not paying attention you'll have to start over.
Once it turns a light amber color, immediately reduce heat to low and slowly add the heavy cream. The mixture will bubble, so stand back a little. Whisk together.
Carefully add vanilla and salt. Whisk until smooth.
Let the mixture boil 1-2 minutes to thicken.
Transfer to a glass mason jar and leave uncovered until it cools to room temperature. Don't worry if it seems thin, it will thicken considerably as it cools down.
 Now you have the perfect topping for your homemade sundaes. Making the sundaes is really easy. Once you've slightly hollowed your apple, add a scoop of vanilla ice cream, top it with caramel sauce, and walnuts. I used pecan pralines because we were out of walnuts. Serve with a spoon and enjoy!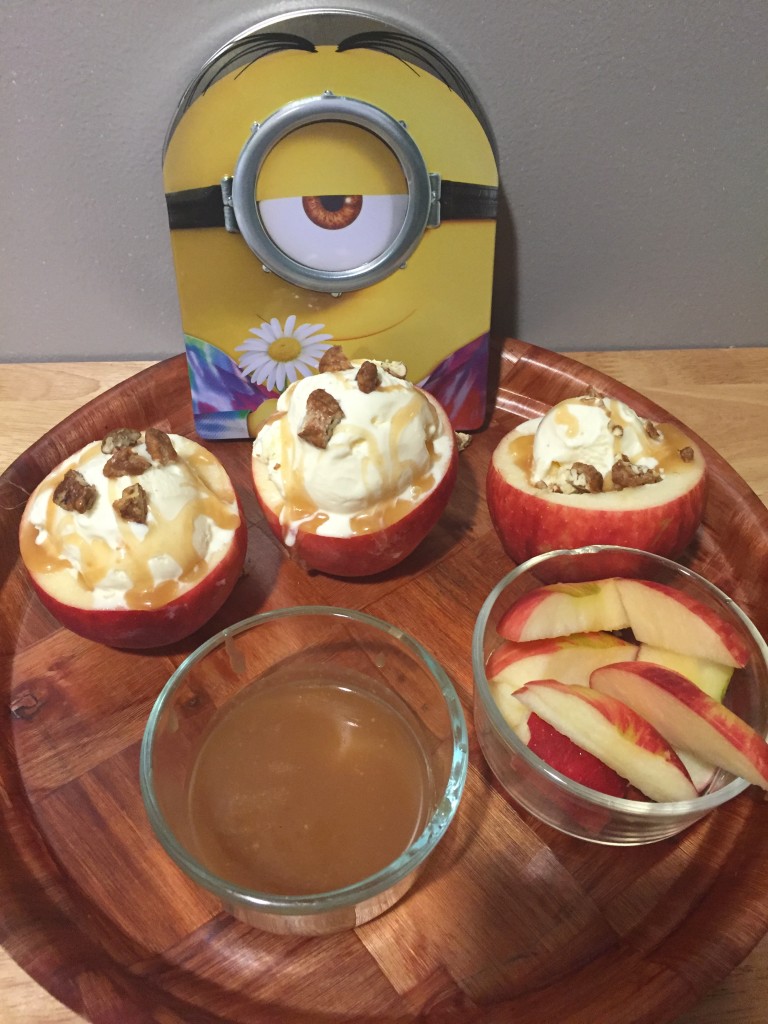 The caramel apple sundaes were a hit in our house. We ate all the ice cream out and then finished the apple off. I think next time I'll bake the apples, so it's like having a mini apple crisp to devour. Those will be perfect for cold movie nights. What do you think about the caramel apple sundae? Do you think you'll try one while watching the Minions movie? Share your favorite movie night snacks in the comments.