This shop has been compensated by Collective Bias, Inc. and its advertiser. All opinions are mine alone. #PilotYourLife #CollectiveBias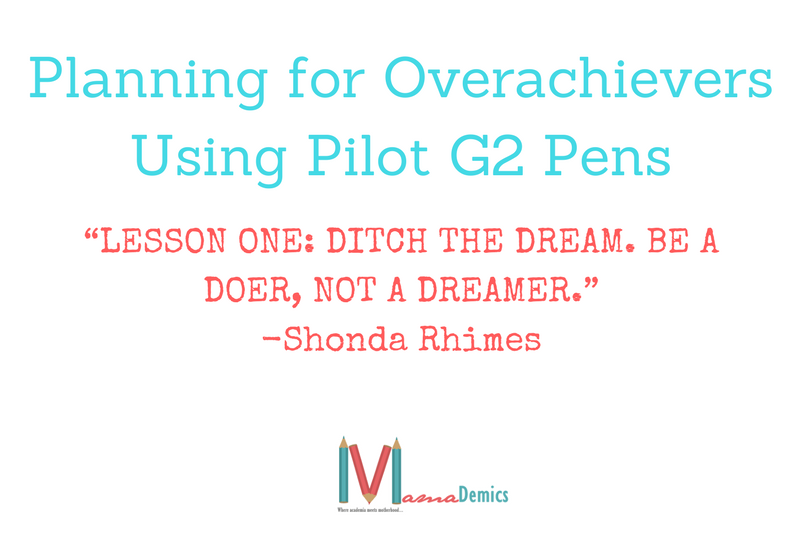 It's the start of a new year and if you're anything like me you have a list of goals that's a mile (or three) long. While I accomplished many of my goals last year, I wasn't as organized as I usually am. I decided to make sure I started this year off on a better note. Since I know that so many of my readers are overachievers (aka moms, academics, entrepreneurs, etc), I thought I'd share a tutorial on how I'm planning my weeks.

What you need: 
A planner
Great pens like the Pilot G2 Target Fashion Collection (These are my favorite gel pens because they write smooth and have a comfortable grip that is perfect for those of us who still use pen and paper)
Sticky notes (or my Planning for Overachievers printable)
Planner stickers (optional)
Background Music (optional)
Let's Get Started…
Step 1: Label a sticky note with each day of the week or use the "Plan Your Days" page in the printable
Step 2: Write down everything you need to accomplish on each individual day. Don't forget important deadlines! (Helpful Tip: Plan out meals too)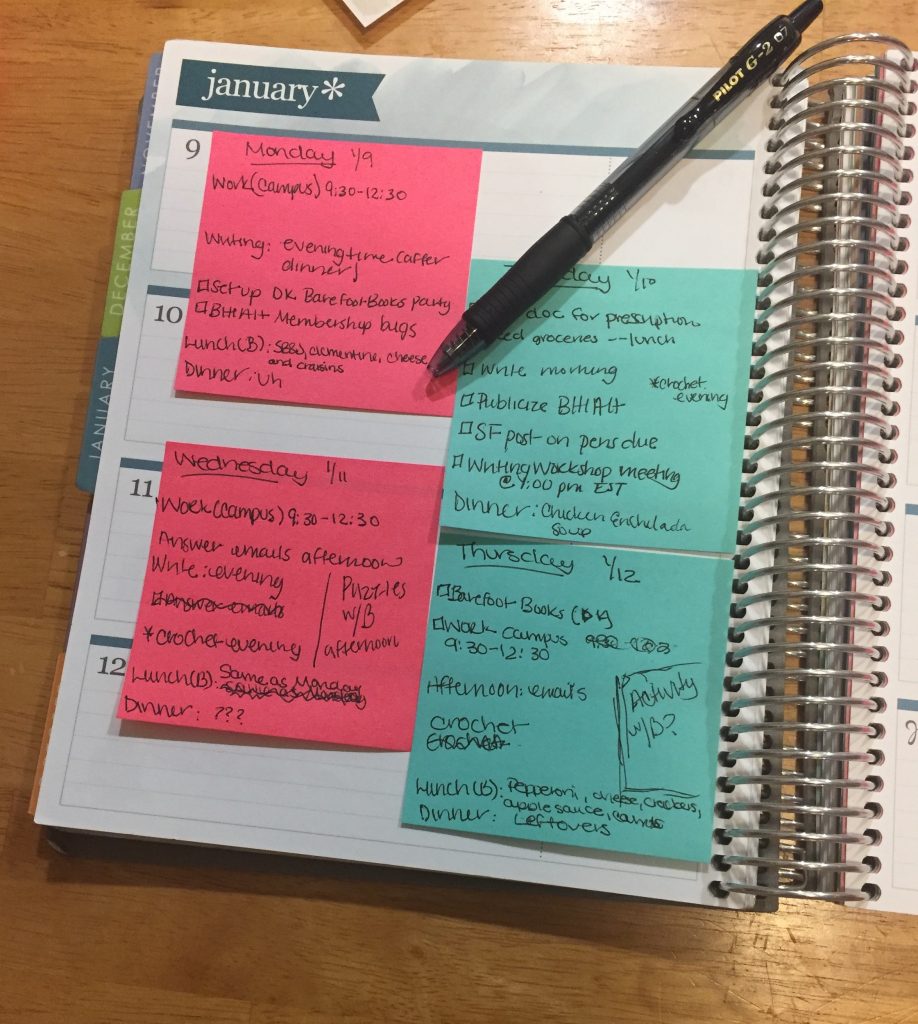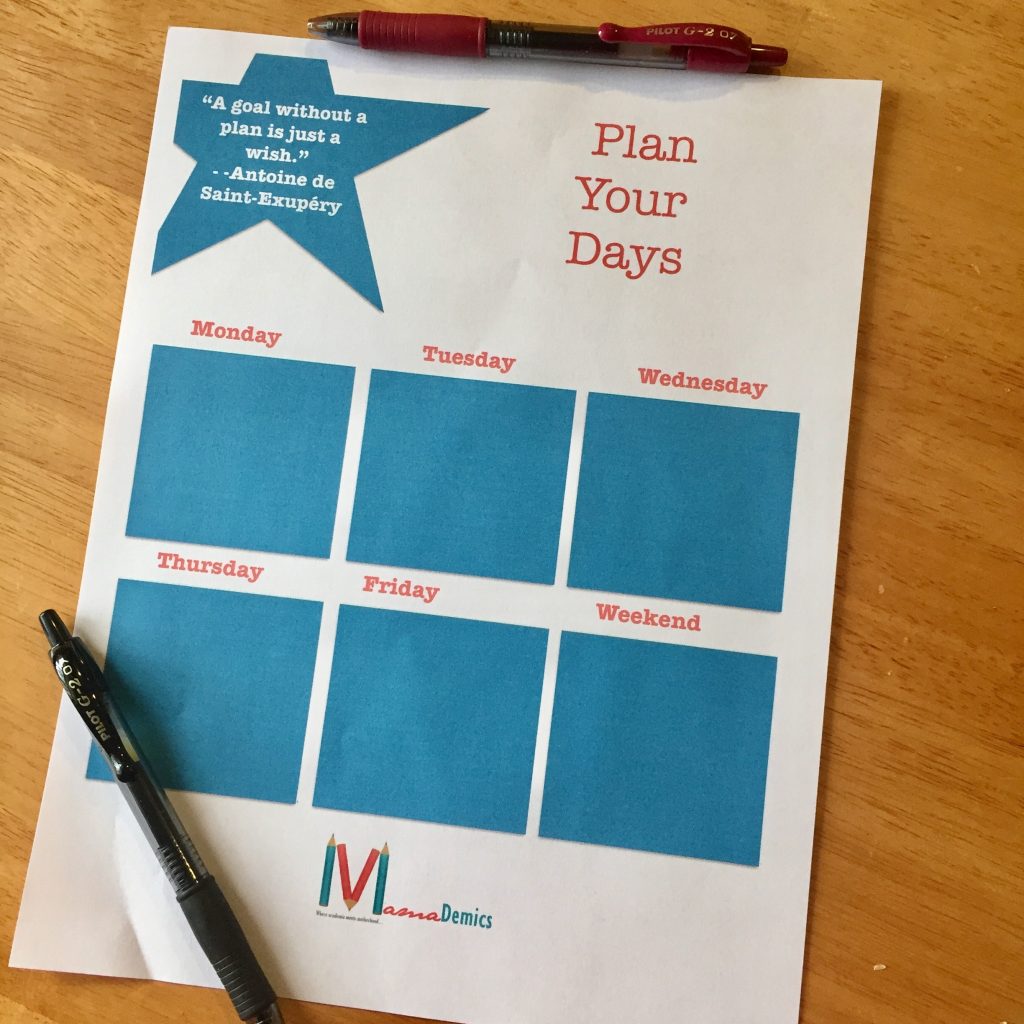 Step 3 (optional): Add your decorative planner stickers. This step is optional but I love using stickers to liven up my planner. We can talk more about my sticker collection in a later post if you're interested. 
Step 4: Carefully write down everything you need to accomplish using your favorite Pilot G2 pen. Pilot G2 is America's Go-2 gel ink pen, and once you use them I'm sure you'll see why. As you can see, I like to use color when planning out my week. I'm also a fan of the fine tip (0.7 mm) pens but there are 4 different point sizes. Plus, you can exclusively purchase their special G2 Target Fashion Collection if you're a fan of colored pens like I am the 15 vibrant color choices are right up your alley. I think I need to go back and pick up the G2 Metallic ones. Have you tried them out?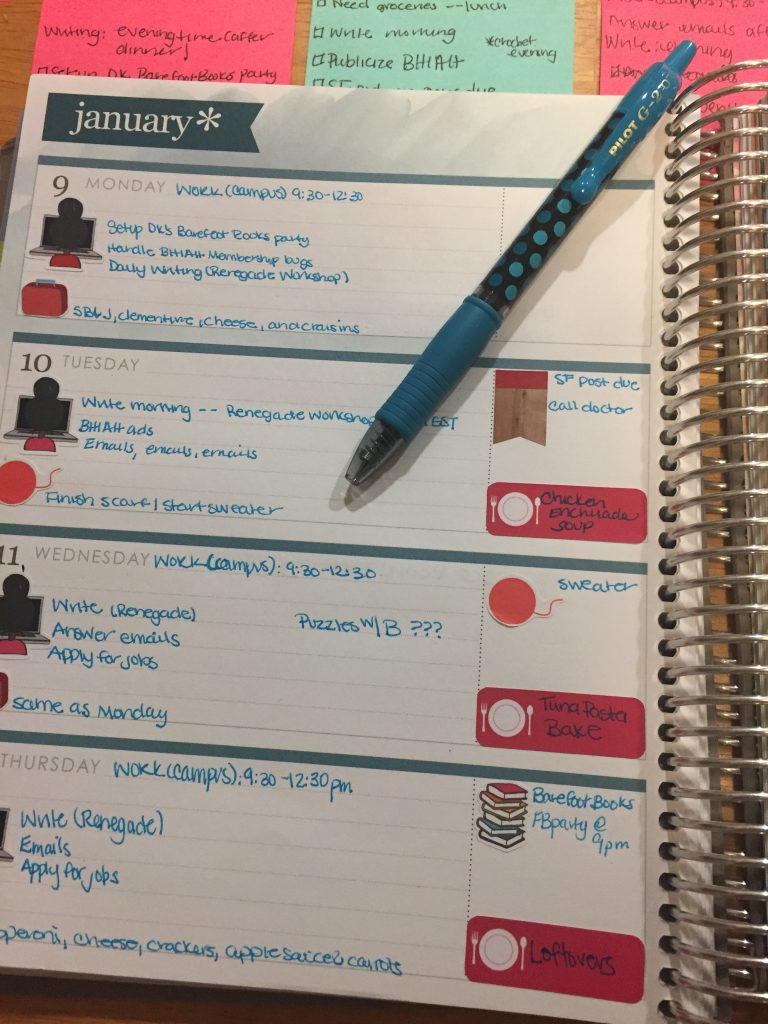 Step 5: GET IT DONE!!!
Step 6: Repeat steps 1-5 next week
Are you ready to start planning your overachiever life? First,  text G2CLUB to 40679 and join the G2 Overachievers Club to receive promotions, product news, Overachiever life hacks, giveaways, and more. You'll also receive a coupon to kick off your new club membership. Plus, Pilot G2 Pens are the #1 selling gel ink brand and know you want to be #1. Alright, head over to Target and start shopping.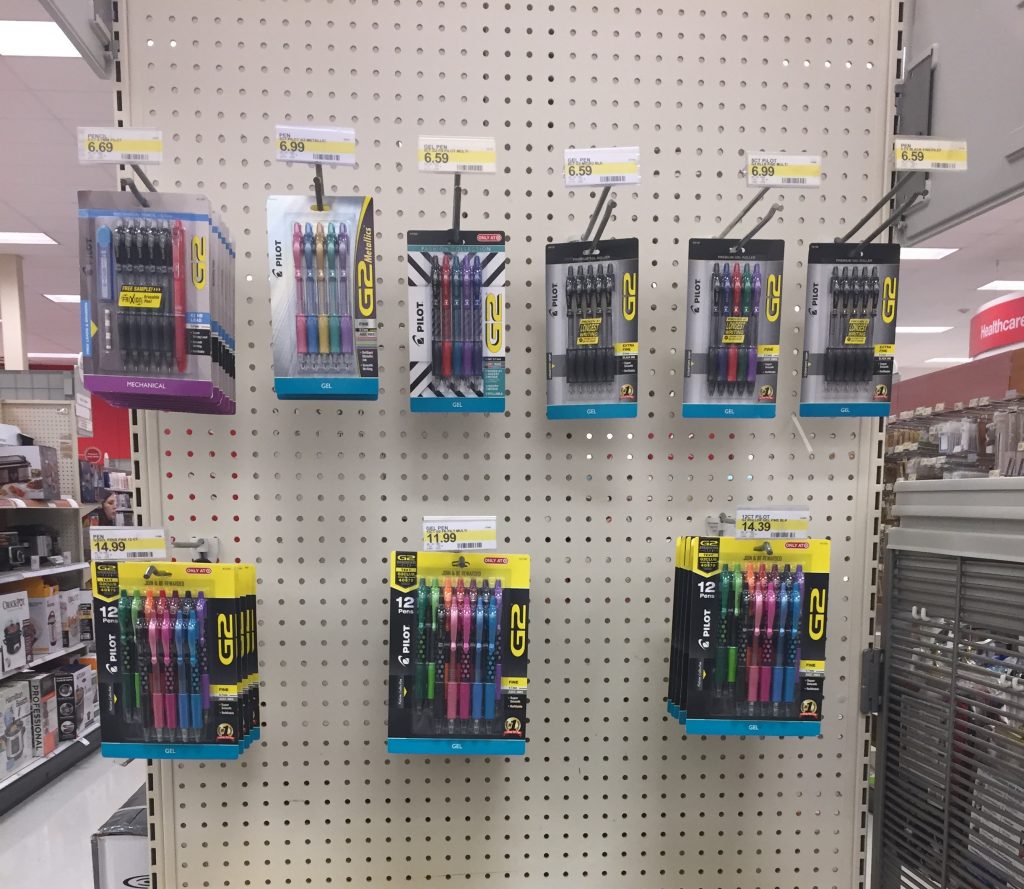 I found my favorites in a special endcap but don't worry if you don't see them, you can also get them in the main aisle. Oh, and don't forget to download your free "Planning for Overachievers" guide.
P.S. If you're nervous about overachieving this year, here's some wisdom from the woman who inspired me to embark on a Year of Yes, Shonda Rhimes.