It's hard to believe that 2016 is ending in less than 48 hours but here we are. Like many years, 2016, has been full of ups and downs. However, I'd have to say there were way more ups than downs for me. At the end of 2015, I started reading Shonda Rhimes book, Year of Yes, and vowed that I'd embark on my own. I set goals and while I didn't fulfill all of them for various reasons the ones I did fulfill were done to the fullest and opened the door for my #YearofYes to become a #LifeofYes. 2016 might be coming to a close but I'm never going back to hiding in the pantry (you have to read the book for that joke).
Here are my top 5 moments of 2016
1.Traveling with my family for both business and pleasure. We went to Houston for an academic conference where I presented my work for the first time since 2011. I also managed to make the trip business and pleasure by getting there early and staying a little late.
If you're planning to travel with family this year, be sure to check out these posts: 5 Tips To Mix Family and Business Travel and 6 Tips for Road Tripping With Kids
2. Being part of the 2016 Listen To Your Mother-Atlanta cast. I started 2016 off by auditioning for the Atlanta LTYM show and to my surprise my piece was chosen. I had to read my work in front of an audience of people, which was terrifying but the reward was bonding with a group of amazing women who all left their souls on the stage that night. Click the video below to hear me read one of the most emotional pieces from 2016.
3. Creating my very first online parenting and social justice class. This past summer, I launched
Raising an Advocate 101: Exposing the Three Ps – Privilege, Prejudice, and Pride
. I semi-successfully facilitated six sessions and soon learned that it needs to be a class that people complete at their own pace and on their own time. So, updates will happen shortly that give students a bit more of the personal connection that I enjoyed providing in the facilitated classes but without the struggles of getting everyone on the same schedule.
The creation of this class helped me find another way to use my voice in social justice and I'm pretty sure I've found the calling for this period of my life.
4. Winning a Voices of the Year award at BlogHer '16. This might be one of my most unexpected moments of 2016. It's taken me a long time to become confident in my writing but I started the year off by being published on The Huffington Post so when it was time to submit my work for a VOTY and won for "Mommy, I Black" aka My 3-Year-Old Declared His Blackness, So I Wrote Him A Letter. Yes, the post that got me a spot in LTYM also won me a coveted blogging award.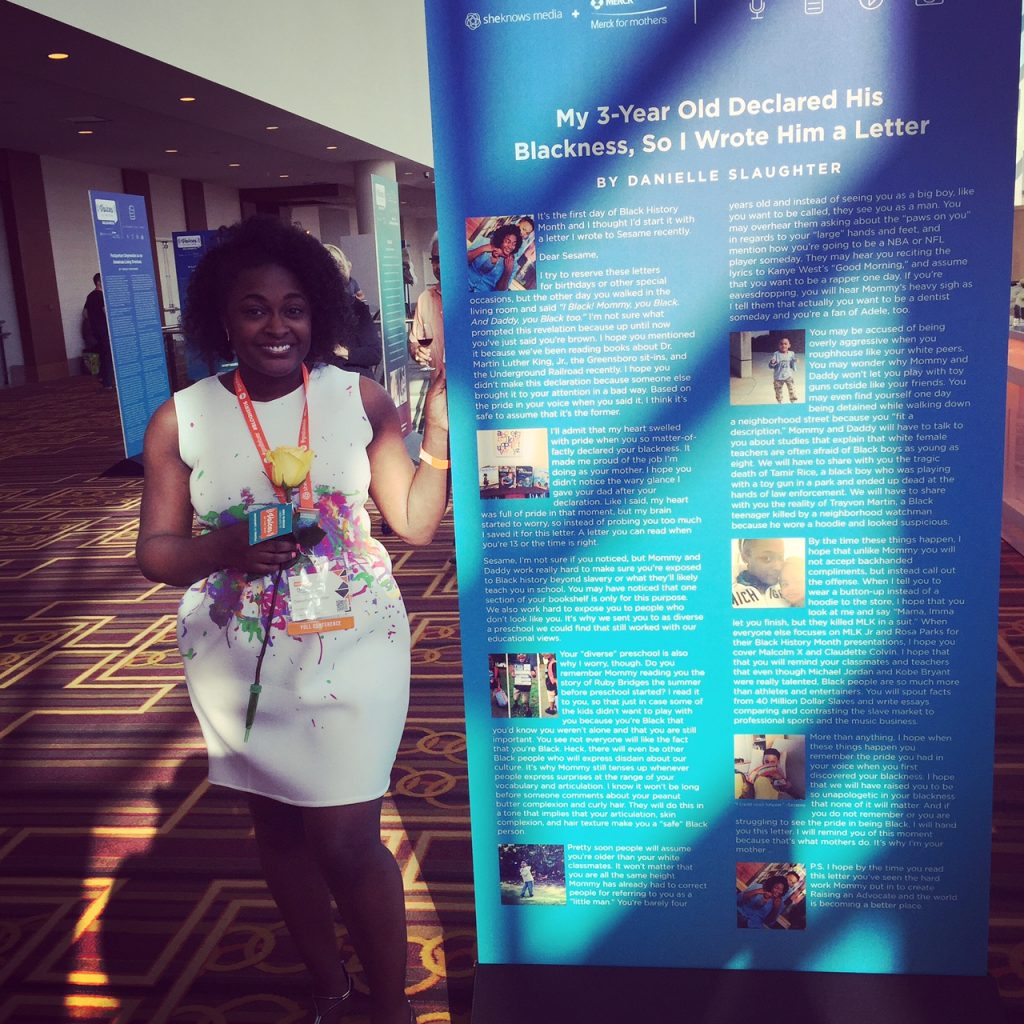 Plus, I got to travel to L.A. by myself for a few days and sleep in a big bed all alone. It was amazing and restful.
5. Going on a solo vacation with Mr. S. After 4.5 years, we FINALLY left Sesame for a weekend to take a trip together. It was a short trip but it was still so amazing to have that time to reconnect with one another. We went to Jekyll Island, Georgia where we went bike riding, walked along the beach, and enjoyed a fancy kid free dinner.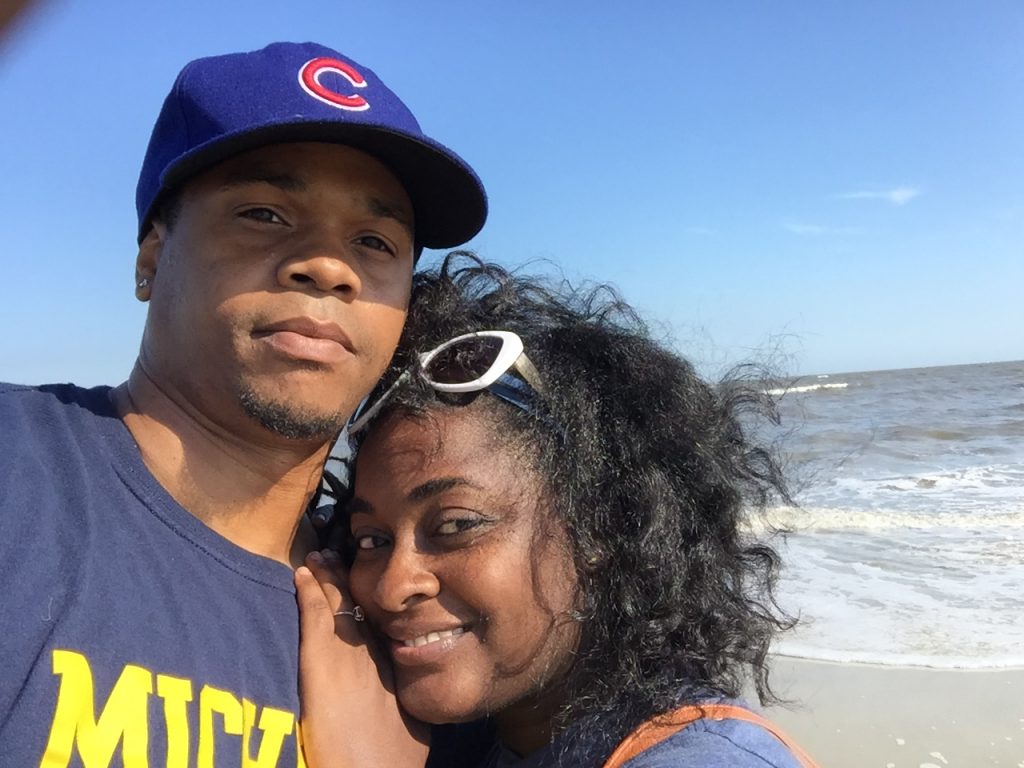 Did I mention we were celebrating our 5-year wedding anniversary? Yes, it was an amazing year, indeed!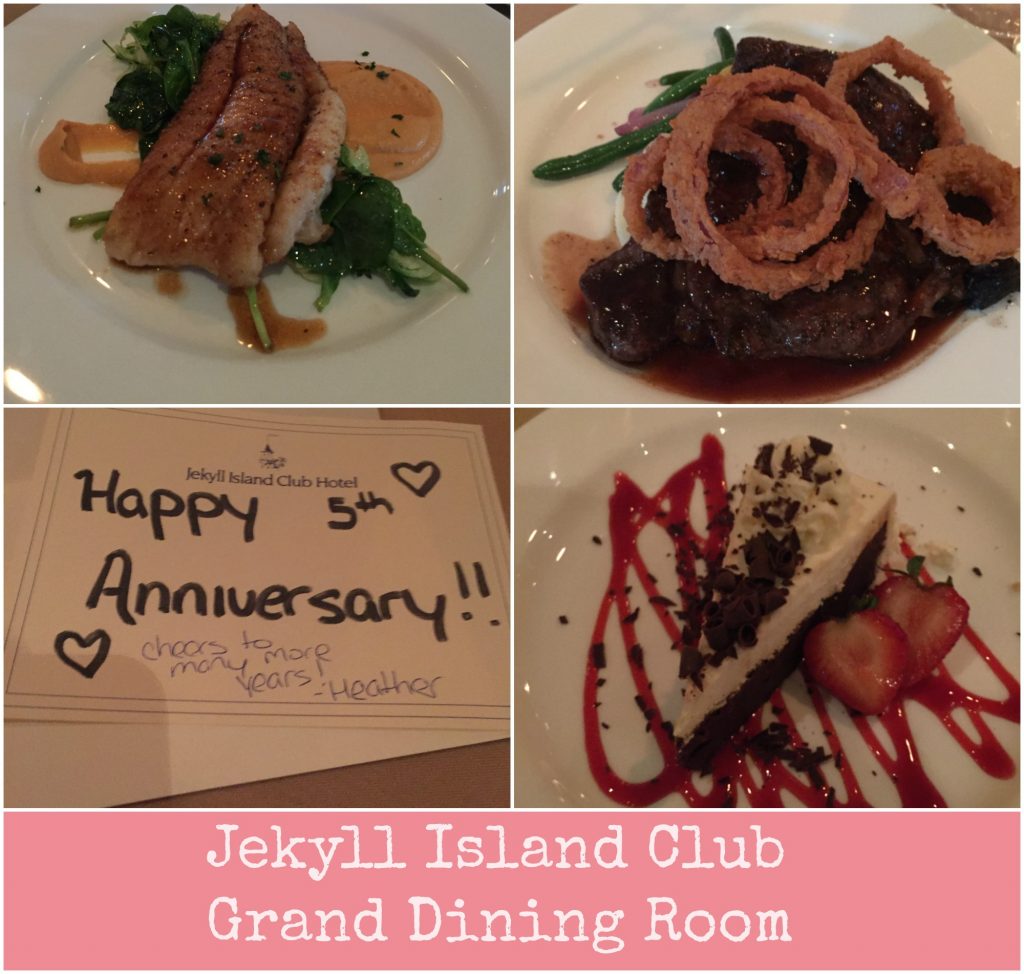 Of course, these aren't all the highlights from my year, I was also on a radio show and had two paid speaking engagements to name a couple more highlights. And 2016 certainly wasn't perfect. We dealt with a death in our family. I lost my patience often as a mom after spreading myself too thin in the fall between teaching the courses and my other commitments. The horrific election cycle of 2016 and a few weeks ago, I lost my online teaching job. Oh, and I realized that not everyone is as genuine as they try to make others think they are. Hell, sometimes the people who you think will support you the most will be the very ones who decide to use it to make themselves shine in some way. Yet, despite those negative moments, I'm still smiling thinking of the amazing year this was for me and my family. If 2016 was any indication, 2017 is going to be AMAZING!!!
How was your 2016? What are you looking forward to in 2017?