This post contains affiliate links. I receive a small commission when you purchase through the links, which help me keep the site running. All thoughts are my own.
This summer I'm partnering with several parenting bloggers to provide ideas for summer camp at home. The series will last seven weeks and cover two topics each week. So far, we've covered Self-Love, Ocean, Saving Money, and Gardening/Going Green. This week we're covering Black History and Music.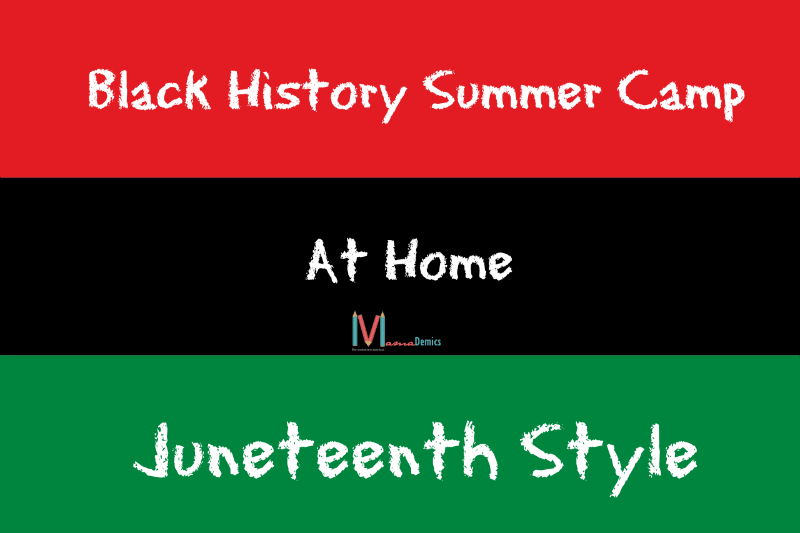 Since I've been working on #BlackHistory365, I knew that I wanted to do the Black History themed summer camp. So, here are a few tips to help you create a Black History themed summer camp of your own.
1. Pick a Theme.
I know that Black History month is only 28 days but we know that could cover something every day and still not touch on all of Black history. I suggest choosing a theme so that you can focus and really delve into the topic for the week. Since it's summer, I decided to focus on teaching our son about Juneteenth. While many American celebrate the Fourth of July as Independence Day. Slaves were not freed until June 19, 1865.  It's important to note that this is a full two and a half years after President Lincoln signed the Emancipation Proclamation (January 1, 1863).
2. Make an age-appropriate reading list
Once you've chosen your theme, now it's time to head to the library and find some age appropriate books. I've been covering Juneteenth (along with Father's Day) the last few weeks but here are my top picks.
3. Incorporate A Craft or Game
I don't know about you but I've found that I have some really great conversations with Sesame while working on a craft together. Here are a few crafts you can do together while discussing this historical moment.
Build a house out of wooden logs and/or blocks — You can talk to your child about newly emancipated slaves needing a place to call home so building their own homes would be significant.
Create a Freedom Chain — I found this idea on an older blog but I think it's a great way to introduce new vocabulary words and have a discussion about their significance to Juneteenth. This would also work for a discussion on slavery overall as well.
Make paper dolls using this commemorative book, Juneteenth Paper Dolls. You can talk about the fashion choices from that time period and maybe create something
4. Family Movie Night
Have a family movie night to watch a movie or television series that pertains to your chosen theme. Make sure you're prepared with possible discussion questions at the end. You also want to be ready for the emotions that your child might experience watching the films, so I encourage you to screen the film alone first.  Here's a Juneteenth suggestion for Juneteenth Jamboree. Another great resource no matter the theme you've chosen is African Americans: Many Rivers To Cross. It's a PBS special that covers Black history from slavery to the first Black president. We own it and will show Sesame segments depending on the topic we're covering.
5. Head To A Museum, Festival, or Community Event
So, this isn't technically an at home activity but let's just consider it our field trip, museums, festivals, and community events are great places to take your children in the summer since there are so many different kinds of museums. This is no different for Black History, although depending on where you live you might need to make this a road trip. If you want to celebrate Juneteenth, many cities have events and the museums in the area also have exhibits. These kind of community events are also great because your child is able to learn from others and build connections with other children while learning history. If you choose a different theme, you can always ask your local library or museum about events that might help you teach your little one.
If you're in the Atlanta area, check out these events:
Juneteenth Atlanta Parade and Music Festival
If you're in Detroit, check out these events:
Juneteenth Celebration at Charles H. Wright Museum of African American History
Juneteenth Celebration in Detroit
Juneteenth Freedom in Detroit Tour
If you're in Chicago, check out these events:
4th Annual Juneteenth Celebration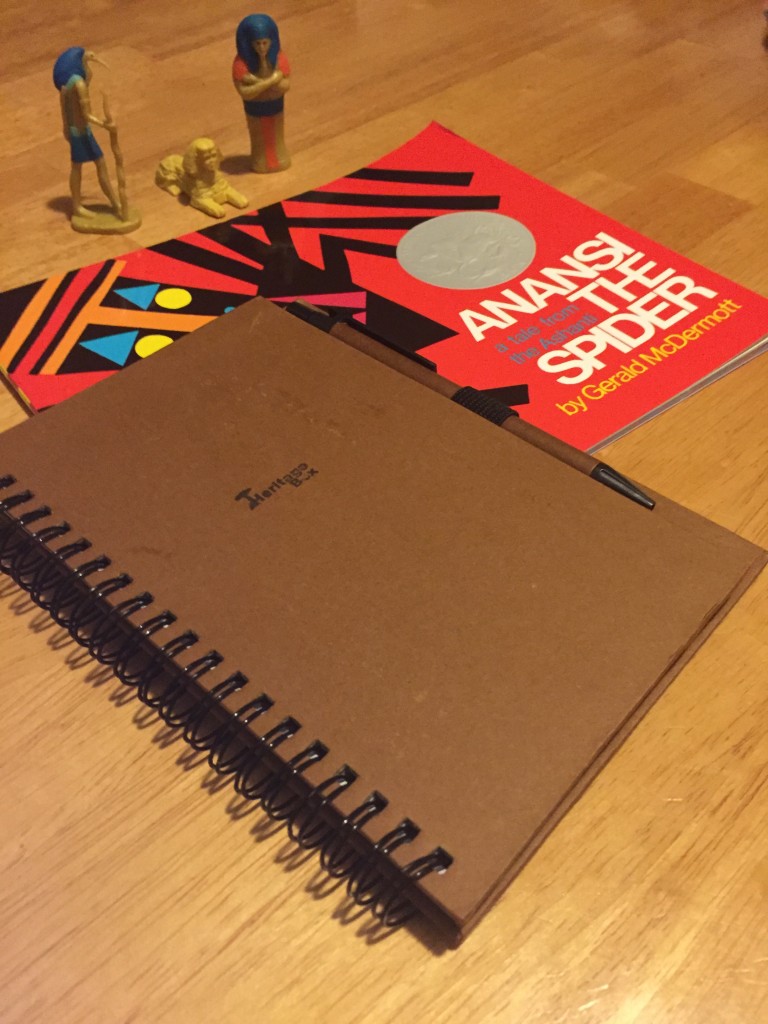 I've talked about Heritage Box before in this post and I did a Facebook Live video unboxing our first one last night. When I decided to do the Black History themed summer camp at home, I immediately reached out to them because I knew I wanted to feature their product.
To refresh your memory, Heritage Box is the first kid's subscription box that focuses on Black History and African History. They're geared towards ages 5-12 but the owner told me they're working on a preschool version, which I think is an awesome idea. The boxes are curated to provide a rich cultural understanding and open children's eyes to the beauty of Africa. Sesame received the welcome box and the three things pictured were my favorites. You'll have to check out the video to see everything else they include in the welcome box.
If you're struggling with choosing a theme for your Black History camp, you could always use the box as a guide. Check out the theme that you received and then follow steps 1-5. Plus, this is a great idea for teaching Black History 365.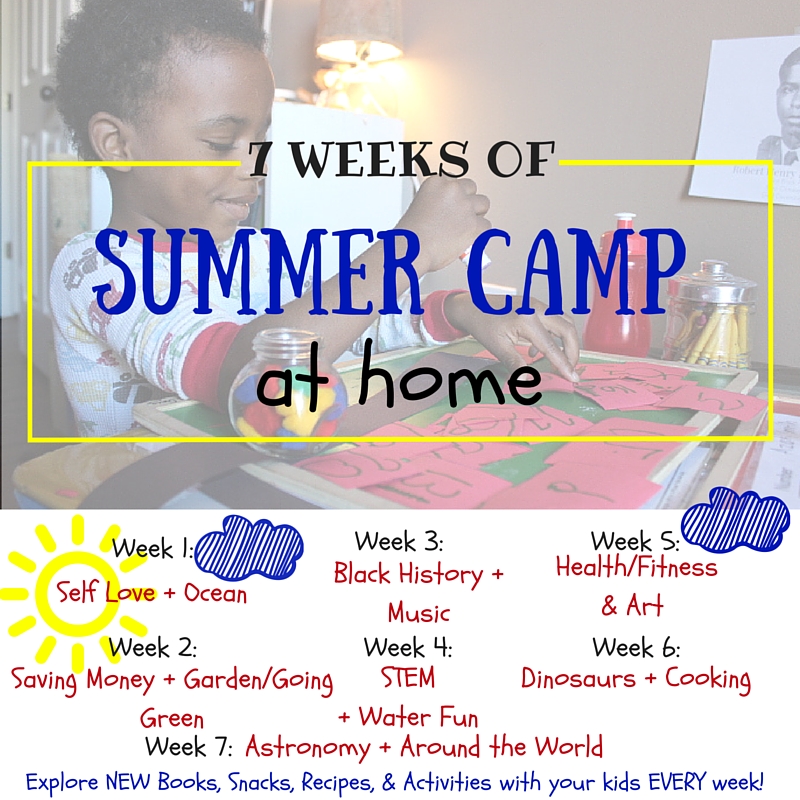 Looking for a grown-up summer camp? Check out Raising an Advocate 101
Want more great ideas to celebrate Black History? Check out our full Black History curriculum options perfect for the summer months.