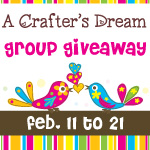 Are you all ready for a giveaway?  I mentioned this in a post a week or so ago, but I'm participating in A Crafter's Dream giveaway hosted by My Merry Messy Life, Tutus and Tea Parties, and Earning My Cape. A Crafter's Dream focuses on handcrafted items from small business owners. There are approximately forty-five bloggers participating in the giveaway (see the links below) and each feature a handcrafted prize. The giveaway starts February 11, 2013 and runs through February 21, 2013. Lookout for the hashtag #ACraftersDream on twitter and instagram and make sure you enter everyone's giveaway.

I thought about offering a specific item from my Etsy store as the prize, but I realized that I have a diverse following so instead I'm offering a $25 store credit (plus free shipping) for the item(s) of your choice. This also includes the option to discuss a custom item that may not be currently featured in the store. The store credit will expire at the end of the year, so if you want to wait and see what new things are in store that's totally understandable. You can enter the giveaway on the Rafflecopter form at the end of this post.
Here are a few of my personal favorites from the store right now:
I'll be adding mary jane booties for baby/toddler girls, bow and flower barrettes, a slouchy hat for women, and a Kindle/Nook cozy case in the coming weeks…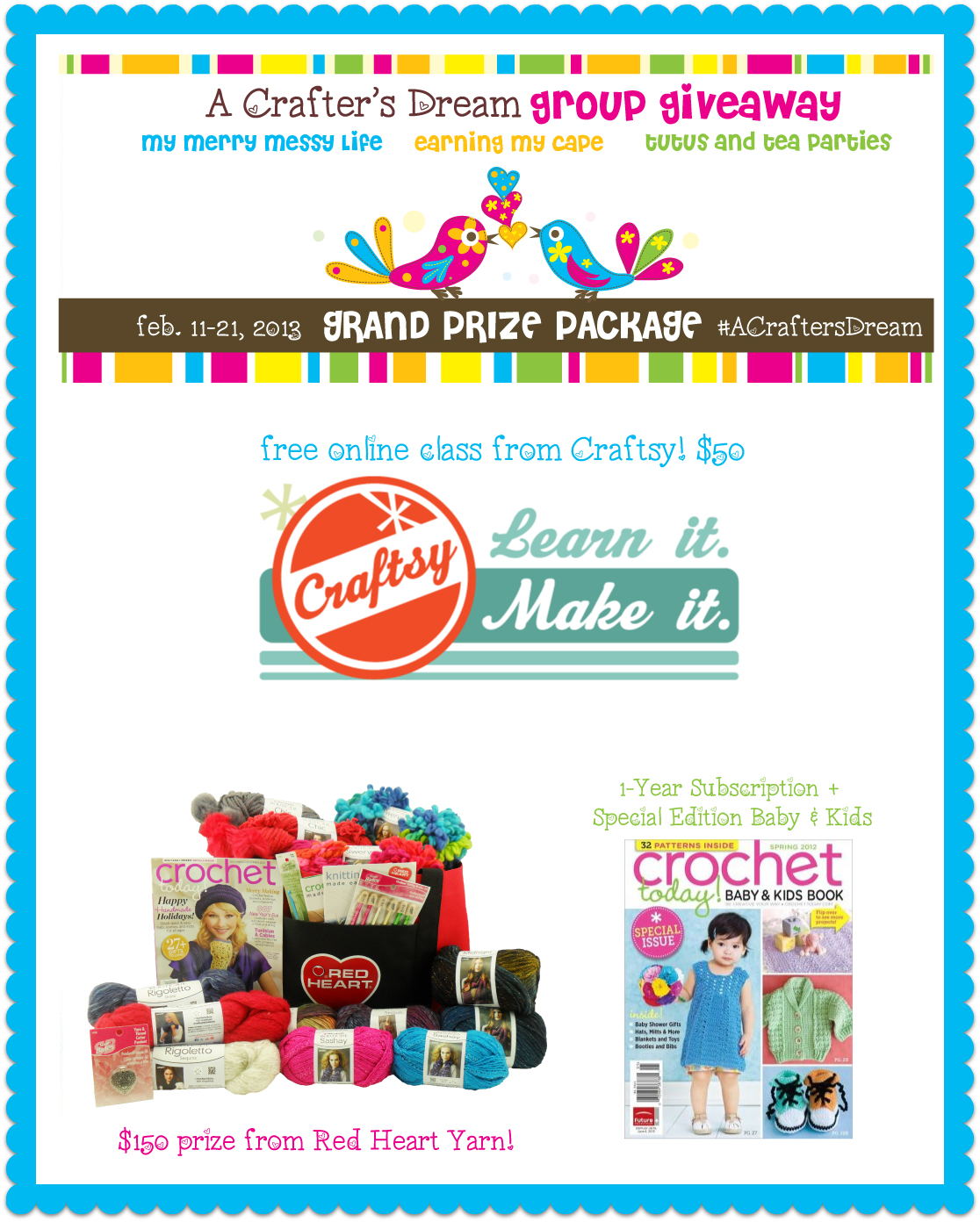 In addition to having the option to win a handcrafted item from me or one of other the forty-five bloggers participating, one lucky person will win a grand prize valued at $230 (worldwide giveaway). If you're a knitter or crocheter, this is definitely a giveaway you want to enter. The prize package includes a prize package from Red Heart Yarn ($150 value), a free class from Craftsty (up to $50 value), a one year subscription to Crochet Today ($19.95 value), and a special issue of Baby and Kids from Crochet Today ($9.99 value). I strongly encourage you to enter the giveaway especially those of you thinking of learning to knit or crochet this is a good way to get started.
GOOD LUCK!!!